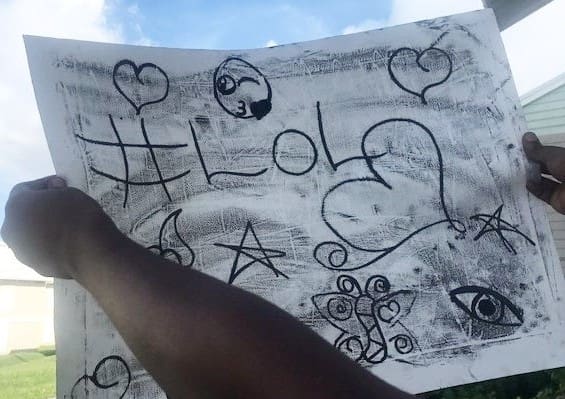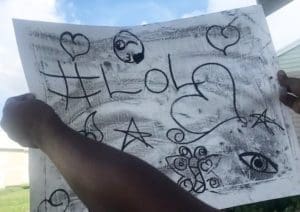 Dear Friends and Members of CMCArts,
Post Hurricane Irma, it is with great humility and relief to be able to write to you today.
St. Croix's initiative to mobilize relief for St. Thomas and St. John has been beautiful – the support and empathy that comes from a core understanding of our humanity and shared experiences.
Caribbean Museum Center for the Arts (CMCArts) will join in efforts to mobilize community. We will continue to provide a space for our friends, neighbors and strangers to gather and celebrate creativity.
One of my favorite contemporary artists, Brazilian born Vik Muniz, speaks of creativity as… "how we cope with creation. Creation sometimes seems a bit ungraspable or even pointless. Creativity is always meaningful."
Winds of 185 miles per hour are ungraspable, and how we cope with Irma will demand a creativity of spirit from each one of us.
As a result of Hurricane Irma, CMCArts exhibition schedule will begin a week later than originally planned. We will host the opening reception of "Pride Through Art" at 5:30 p.m., Thursday, Sept. 21.
Please join us in celebration of art that fosters inclusion, action and the presence of loving humanity.
In conclusion, one more quote from Vik Muniz: "Art humanizes. It makes us aware of a world beyond our immediate existence. The job of improving, updating and making people aware of this world that extends beyond us is assumed to be the job of an artist. But I think it shouldn't be…"
To that end, the header of this week's bulletin is an image from CMCArt's Education Outreach Program. Several weeks ago, a 14-year-old young man invited me to teach art at "his school," Grove School for the Arts and Education, at Lorraine Village Apartments. The school he created is outdoors with folding tables. It is with his initiative that children in his community are having a special day each week to be creative.
It is his and CMCArt's hope to develop foundations of creativity in every child, not just those gifted by drawing skills. In this picture, a child is celebrating the magic of printmaking, and it shows us what making an impression can feel like… empowering!
Let's move forward and harness the creativity of spirit that creation oftentimes forces us to acknowledge.
Sincerely, Tralice Bracy, board chair
**************************
Pride Through Art Opening Reception will be held from 5:30-8:30 p.m., Thursday, Sept. 21. There will be hors d'oeuvres and a cash bar.
"Pride Through Art" is the first Lesbian, Gay, Bisexual, Transgender and Questioning (LGBTQ) exhibit to be mounted at the Caribbean Museum Center for the Arts.
The exhibit proudly displays work by members of the LGBTQ community, their friends and supporters. In addition to visual arts, the opening reception will also include musical and spoken word performances.
Historically, LGBT artists have not been identified as a separate group within the mainstream art world. This outsider or closeted position has given those artists a unique perspective to comment on a range of themes and issues pertaining to gender identity and society through art.
Acutely aware that all life journeys are different, and because of the inherent diversity of the LGBTQ community, race, color, ethnicity, language, professional status, socio-economic position and many otherwise segregating and exclusionary social factors do not provide the usual barriers.
As a result, LGBTQ community members easily cross lines that others wouldn't dare to cross, and they are able to see beauty from the inside out.
CMCArts would like to thank the LGBTQ artists and their many friends and supporters whose efforts have made this exhibit possible.
We are delighted to participate in Pride Week and support all our many islanders who model acceptance and celebrate the diversity found on St. Croix.
"Pride Through Art" and its opening reception are part of a larger celebration organized by St. Croix Pride Inc.
Other events scheduled between Sept. 16 and Sept. 26 are described at www.stxpride.org and on Facebook.com/stxpride.
Photo: Printmaking workshop at Lorraine Village. We would like to thank Ocwen for their scholarship and artist-in-residence support of CMCArts' Cutural Summer Arts program. Thanks to their generosity we were able to host printmaker Kenneth Krafchek.
Many thanks to all who supported that program this summer!