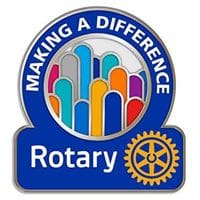 Rotary Clubs of St. Croix along with the Rotaract Club of St. Croix will begin collecting supplies for survivors of Hurricane Irma from noon to 6 p.m., Tuesday, Sept. 12, at the Rotary West Community Center in Frederiksted.
Needed items include:
Supplies for Senior Citizens
o Adult diapers and wipes
o Hand sanitizers
o Milk and cereal
o Underwear – briefs, bras, panties and socks
o Canned foods
o Baby milk and cereal
o Diapers and wipes
o Juice
o Underwear and socks
o Snacks
o Cleaning supplies including trash bags
o Over the counter medications for pain, wounds, etc.
o Feminine hygiene products
o Water
o Bug Spray
o Dry and canned goods
Collections at Rotary West will be held daily. For those unable to make it to Rotary West, donations can be made at any Rotary Club meeting or by contacting any Rotarian.
People can also contact Rotarians Marcel at 690-9684, Jennell at 226-8353 or Liz at 771-4420 to arrange for pickups of the donations.
The following is the schedule of Rotary Club meetings where donations can be dropped off:
Rotary Club of St. Croix will be held at noon on Thursday at Gertrude's Restaurant
Rotary Club of St. Croix West, at 6 p.m. on Tuesday, at the Rotary Community Center
Rotary Club of St. Croix Mid-Isle at 7 a.m. on Wednesday at Gertrude's
Rotary Club of St. Croix Harborside at 5:30 p.m. on Wednesday at The Brew Pub
Rotary will not be accepting any clothes.
For more information, please call Liz Goggins at 771-4420.