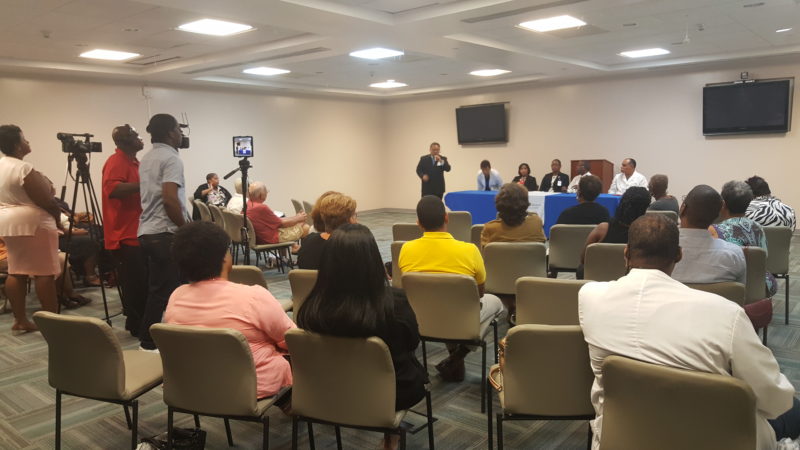 About 40 St. Croix residents came out to talk to Gov. Juan F. Luis Hospital officials Tuesday, to hear about plans for psychiatric facilities, plans to move the emergency room, efforts to repair the hospital's damaged sewer system, telemedicine options, and more.
Acting JFL CEO Richard Evangelista just let the community ask questions and spoke frankly, according to hospital spokesperson Erica Parsons.
"There was no new information provided as it relates to the move date of the Emergency Department, but we continue to put the pieces in place to make the transition," Parsons said.
The team fielded a number of questions on various topics including the ED move, the nurse licensure process, Telemedicine options, nurse retention, and salaries. The majority of the questions were relative to the behavioral or psychiatric unit.
The JFL mental health unit was closed in 2012 and psychiatric patients have had to seek treatment off-island since then. Long-term patients are in facilities in California, Georgia, Puerto Rico and Texas at a cost of several million dollars a year.
Evangelista said one new development is that JFL will be part of a pilot program being spearheaded by Health Services Advisory Group to utilize Telemedicine for behavioral health services. HSAG is a private company that works in many states on improving quality of care.
While they are still quite a ways away from re-opening the behavioral health unit, they have a target date of Sept. 1 to open the new psychiatric holding area within the emergency department, according to Parsons.