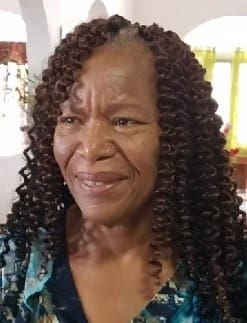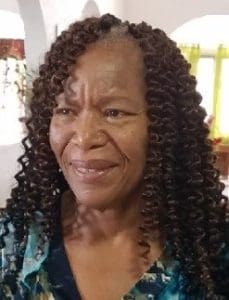 Paulie Pascal-Allain, also known as "Miss Allain," of Christiansted, St. Croix, died at age 66.
She is survived by her daughter, Denise Williams; sons: Andre Darroux and Joseph Chaucer Williams; grandchildren: Andre Hammond, Marquis Darroux Jr., Andre Hammond, Ettiene Darroux III, Andrea Chloe', Shantal Darroux, Elijah Perry (step-grandchild), Charles Lee Perry III (step-grandchild), King Andre Darroux and Amoura Williams; sisters: Julieletta Pascal, Useline Faustin, Joyce Rabess and Marilyne Ross; and brothers: Jackson Pascal and Mello Pascal.
She is also survived by nieces: Marika Walsh, Shani Charles, Kimani Stewart, Shanella Rabess and Vevlyn Faustin; nephews: Julius Paul, Kiman Rabess, Greg Faustin, Jason Rabess and Jackson Pascal Jr.; great nieces: Kianna Rabess, Chrissie Walsh, Brea Faustin and Erin Faustin; great nephews: Jordan Stewart and Justin Stewart; aunts: Joan Pascal and Veronica Cuffy; uncle, Griffin Cuffy; daughter-in-law, Kristie Ann Axel Darroux; and other relatives and friends too numerous to mention.
Tributes will start at 9 a.m. followed by a funeral service at 10 a.m., Wednesday, Aug. 16, at St. Ann's Catholic Church. Interment will be at Kingshill Cemetery.