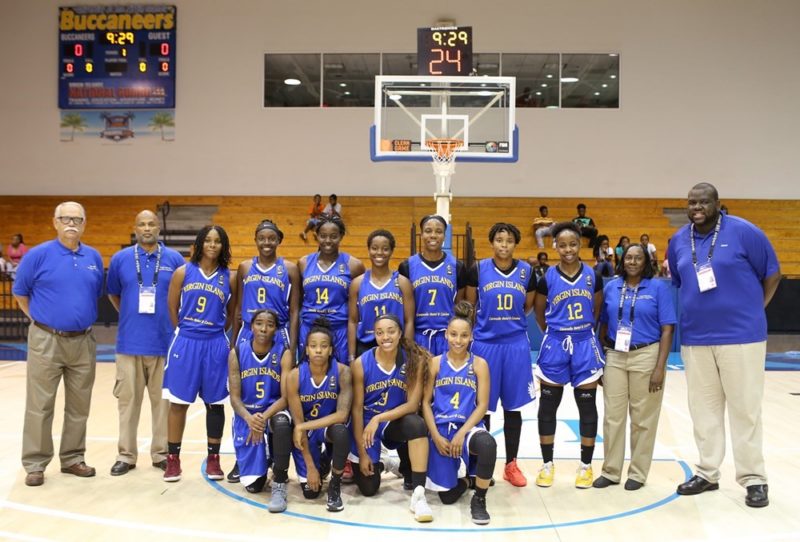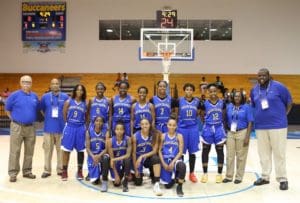 Virgin Islands Senior Women's Basketball Team has gone through many tough challenges. It got by Mexico for the first time and is about to get a medal for the first time in CentroBasket history. However, there is an elephant in the room — putting a loss on Puerto Rico. The V.I. team has never beaten Puerto Rico in women's basketball.
Natalie Day, Victoria Hamilton, Lanese Bough, Imani Tate, Anisha George, Taylor Jones,Tanecka Carey, Kadesha Barry, Raemiesha Claxton, Brittney Matthew and Breya Wallace are commended for probably starting a girls' revolution in basketball that hopefully will have ripple effects for many years to come.
The same was done 42 years ago when the V.I. participated in its first CentroBasket (1975 they achieved 6th place) with Deborah Donovan, Denise Frazer, Marva Patterson, Janice Grant, Carol Smith, Marilyn Creque, Silvia Thomas, Corrine Daniels, Carmen Donovan and Audith Blackman; Louis Penn was the coach. That group led the team to the Tajama Abraham, Lynn Liburd, Julie Flanders, Natasha Lettsome, Zena Lawrence, Tracey Browne, Tombi Bell, Shaquana Wilkins, Yanique Javois, Damarah Rhymer era, which was the most decorated group in terms of medals, and they passed it on to the present players, who could outshine them with a win tonight.
The senior women punched their ticket to Buenos Aires, Argentina, with a rout of Jamaica, 60-40, on Saturday night at the University of the Virgin Islands. The V.I. team separated themselves from a rugged Jamaican team in second and third quarters, outscoring the veteran team, 31-13.
Victoria Hamilton was the "player of the game" with 21 points, eight rebounds, four assists and two steals. Natalie Day rebounded from a rough start to contribute 14 points and nine rebounds while Imani Tate added eight points, five rebounds and two assists.
Now, the Gold Medal is at stake as the V.I. hosts Puerto Rico (3-1) at 7:30 p.m. on Sunday night. This has been a tournament of firsts, so come out to see history.