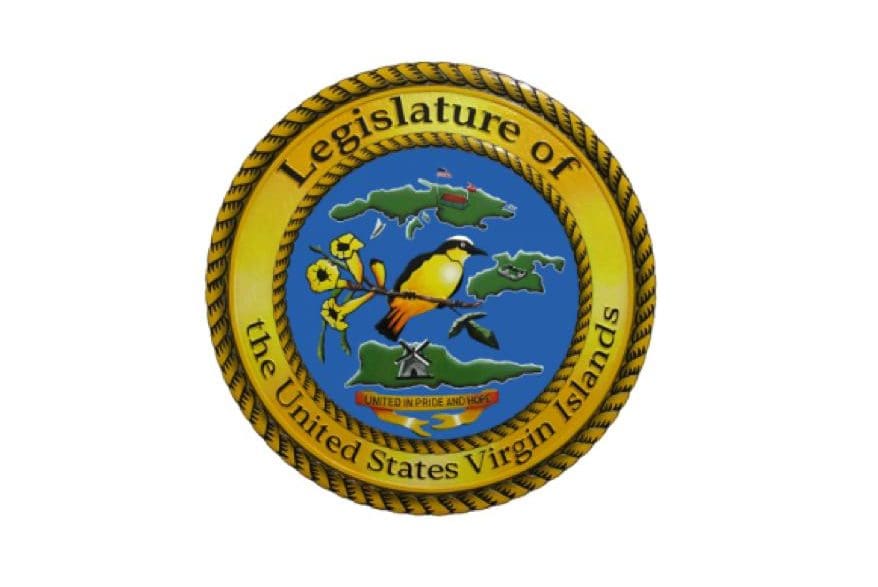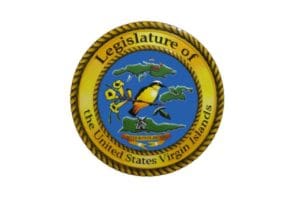 32nd Legislature of the Virgin Islands
Senate Calendar Week Beginning July 17
Monday, July 17
No committees will meet today.
Tuesday, July 18
No committees will meet today.
Wednesday, July 19
10 a.m.
Committee on Housing, Public Works, Waste Management and Planning
Cleone Creque Legislative Conference Room, St. John
Agenda
The committee has scheduled a meeting to consider the CZM permits for St. John and to consider Bill No. 32-0008
BLOCK I
David McDaniel and Cheryl McDaniel (CZJ-20-II (W)) – This permit allows the use and occupancy of a rectangular shaped floating dock with 153 sq. ft. of water area. The floating dock is permitted to be in the water during the months of November through May. The structure is located seaward of Parcel No. 200-C-2A Estate Fish Bay, St. John, in Fish Bay.
WVJD LLC. CZJ-22-16(W) – This permit allows the installation of four (4) swimming buoys spaced approximately 40 ft. apart and one (1) channel marker to create a 190-ft. wide swimming area and a 38-ft. wide dinghy access channel seaward of Parcel No. 4A Estate Cruz Bay. In addition, this permit authorizes the installation of two (2) private moorings (Nos. 1 and 2 on the referenced drawings) a minimum of 15 feet off the swimming area
Lovango Shores, LLC. (CZJ-27-16(W)) – This permit supersedes minor CZM Permit CZJ-01-03W and allows the continued use and occupancy of an existing 5' wide L-shaped dock (434 sq. ft. of water area). The dock is located in Pillsbury Sound, seaward of Parcel I Remainder, Lovango Cay, St. John, as depicted on OLG Map No. D9-71 38-T002
BLOCK II
Bill No. 32-0008 – An Act amending Title 25, Virgin Islands Code, chapter 16, section 405, relating to mooring and anchoring fees to provide for fee reductions for senior citizens, persons with a disability and veterans
Thursday, July 20
9:30 a.m. to Noon

Committee on Health, Hospitals and Human Services
Earle B. Ottley Legislative Hall, St. Thomas
Agenda
The committee is conducting a hearing with the Virgin Islands Department of Health (DOH) and health related boards to discuss the following items:
BLOCK I
9:30 a.m. to Noon
Health Related Boards:
Membership
Impediments to board's function
Amendments to statute that regulate each board
Report on boards under DOH by Commissioner Davis
LUNCH (Noon to 1 p.m.)
BLOCK II
1 p.m. to _____
DOH:
Substance Abuse Program
Mental Health Program
Maternal and Child Health/ Children with Special Health Care Needs Program
Billings
Accounts Receivable
Outstanding vendor payments
**Please note that all documents relating to the hearing will be uploaded onto the drive as soon as they are available. In the event there is a delay, a notice will be sent. No copies will be circulated at the hearing.
Friday, July 21
10 a.m.
Committee on Finance
Frits E. Lawaetz Legislative Conference Room, St. Croix
Agenda
The committee has scheduled a meeting to receive testimony and consider the following bills:
Bill No. 32-0045 – An Act amending Title 23, V.I.C., chapter 19, subchapters I, relating to benefits for and insurance coverage of officers and members of the National Guard of the Virgin Islands (VING) to provide for pay comparable to those serving in the armed forces of the United States to active duty members of VING and to ensure that the territorial active duty members have insurance to cover any illness or injury sustained while on active duty not covered by other health insurance coverage
Bill No. 32-0050 – An Act authorizing the Executive Branch to negotiate for ownership of stock in a publicly traded company or its subsidiaries in exchange for tax subsidies or other concessions
Bill No. 32-0095 – An Act authorizing the Government Employees' Retirement System (GERS) to use certain unencumbered government property as additional collateral to secure pension revenue bond funding
Bill No. 32-0102 – An Act to repeal provisions that allow persons who are receiving a retirement annuity from the Government Employees' Retirement System to return to work for the Government of the Virgin Islands without making contributions to the GERS
Bill No. 32-0109 – An Act providing for property tax benefits for retirees on the Government Employees' Retirement System who are owed retroactive wages