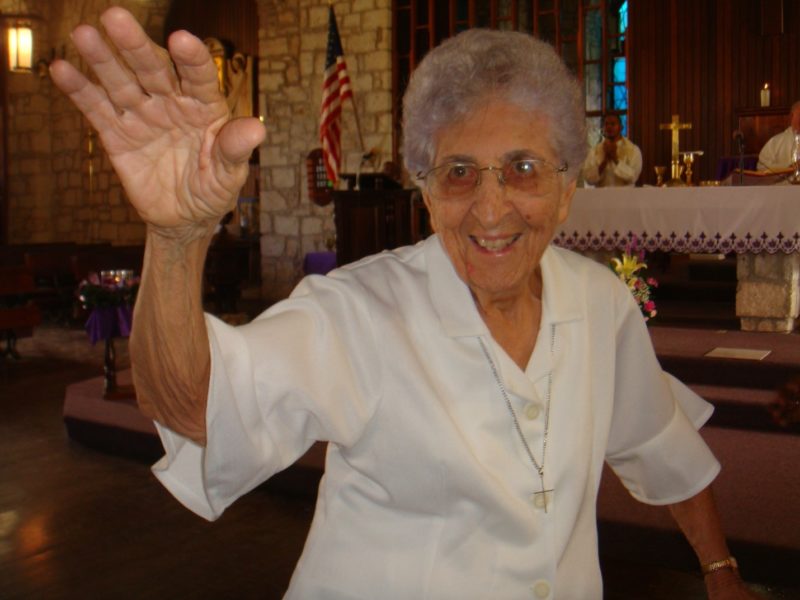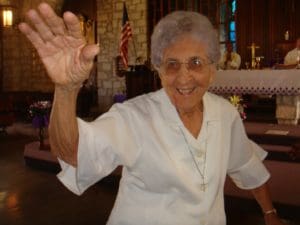 The family of the late Sister Elmosa Therese Charles ICM, the ICM District Team, and the ICM Sisters in the Caribbean-Dominica, Haiti and St. Croix, have announced her passing on to glory on Friday, July 7, at the Herbert Grigg Home for the Aged, St. Croix.
She is survived by all ICM Sisters worldwide, especially those in the Caribbean, and of her St. Croix community: Sisters Florine Bailey, Mary Dasari and Claina Letang; her nephew Dennis Smith and niece-in-law, Diane (North Carolina); cousins: Helen and Christine Coury (St. Kitts); sister-in-law, Indira Charles, (Bonaire); niece, Jamila Charles; nephew, Joseph Charles, (Bonaire); grandnieces and grandnephews; great-grand nieces and great-grand nephews; and her special prayer and social friends: Adrienne Dublin, Adeline Lecointe, Marilyn Santos and Joan Paulus will experience the loss of a dear soul.
Special thanks to the Department of Human Services, the director and staff of Herbert Grigg Home for the Aged, the staff of Continuum Care, Ann Abramson, Alvin Milligan and caretakers: Tracey Bradshaw, Catherine Daniel, Barbara Emmanuel, Johana Rodriguez and Bridgette Walton.
We are all saddened by her death and will always keep her in our memories. May her soul rest in the peace of her Creator!
A vigil service is planned for 6-7 p.m., Monday, July 24, at St. Patrick Catholic Church and the funeral Holy Mass will take place on Tuesday, July 25, with a viewing at 9:30 a.m. and the Holy Mass at 10:30 a.m., at St. Patrick Catholic Church in Frederiksted.
Professional funeral services are provided by James Memorial Funeral Home Inc.