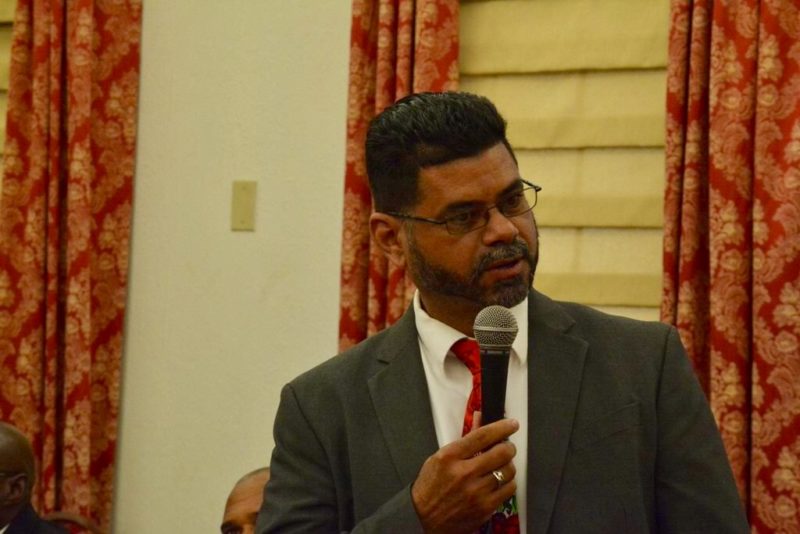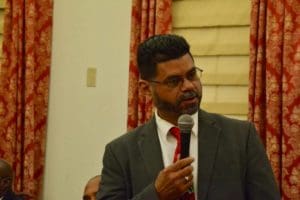 Sen. Sammuel Sanes (D-STX), the bill's sponsor said the disease kills too many people and that too many people wait too long to get checked because the topic is awkward.
"I wanted to establish a month so we can talk about it. Bring it out into the open. Create a support group. I can't go to any more unnecessary funerals," Sanes said, introducing the measure to the Health, Hospitals and Human Services Committee.
There was no opposition and plenty of support from committee members for the cost-free measure. Voting to send it on to the Rules and Judiciary Committee were: Sanes, Sens. Marvin Blyden (D-STT), Dwayne DeGraff (D-STT), Novelle Francis (D-STX), Nereida Rivera-O'Reilly (D-STX), Kurt Vialet (D-STX), and Janette Millin Young (D-STT).
The committee heard testimony on an unfunded mandate to the Department of Human Services to create a registry of senior citizens and a bill requiring physicians to disclose clinical laboratories in which they have a financial interest and prohibit them from referring patients to those labs. Both were held in committee for amendment and more testimony.
DeGraff, the sponsor of the registry mandate, spoke of the need for information to provide assistance to seniors before and after hurricanes and other natural disasters.
A registry, he said, would help agencies "easily assess the situation of these individuals in times of emergency," DeGraff said.
The proposal would add the registry to the description of the Department of Human Services' powers in V.I. law. Human Services can create a registry without the change in the law.
Patricia Welcome, legal counsel in the department of Human Services, testified that the department already had this sort of information, "just not in the form of a registry."
"The proposal as written lacks a policy statement which spells out the need for this legislation," Welcome said. She also said the department is concerned that the bill lacks protections for patient privacy.
"More importantly, the Virgin Islands already has legislation which already addresses what can be gleaned from this proposal," she concluded.
Troy de Chabert-Schuster, state director of AARP, supported the measure, saying there are many seniors who live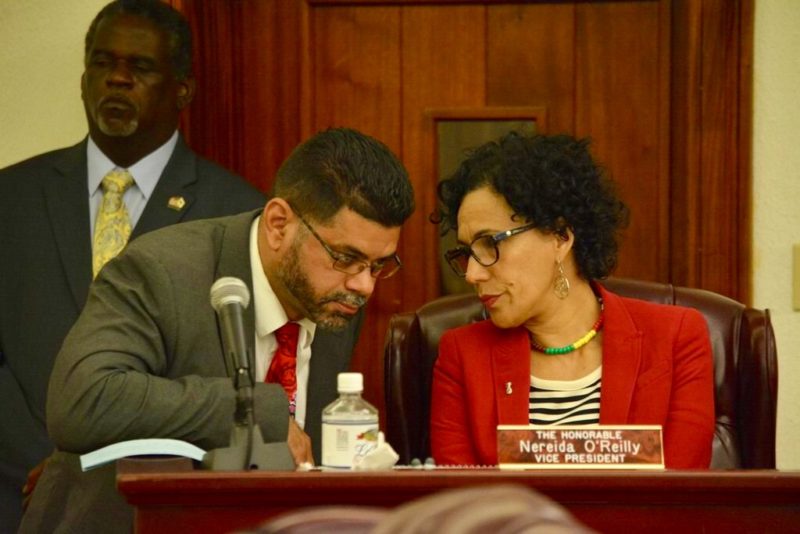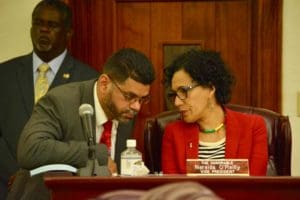 alone and have no one to check in on them.
Several senators expressed discontent with hearing the bill was not necessary or that it was unfunded. (See: The V.I. Budget Crisis: Part 9, Hyperactive Legislating in Related Links below)
O'Reilly, the committee chair, said she wants to "focus on the how to get it done and not the reasons why we can't get it done."
Millin Young asked Welcome about her statement that the information already exists.
"Does that mean we would not have to incur additional costs?" Young asked.
"There are always additional costs when you add layers to a system. … Senior citizens, especially adult protective services is already short staffed," Welcome said, adding that the division currently had two individuals overseeing its programs.
Human Services oversees an array of programs that help those in need in the territory. It has the second largest budget of any government agency, with $69 million in local funding in its FY 2017 budget proposal. It had 933 employees in all, as of July 2016. Its residential services comprise the largest single component of its budget, with $17 million to care for 152 patients in 10 V.I. and seven stateside residential facilities, according to its 2017 budget presentation and the Legislature's post audit of its budget.
The committee also heard testimony from medical practitioners involved with private medical facilities, who opposed a measure by Sanes to require doctors such as themselves to disclose their financial interest when referring patients and to prohibit them from referring patients to those facilities while working at the territory's hospitals. At a previous hearing, hospital officials testified in support of the measure, saying that referrals to outside facilities were draining the hospital of funds from paying and insured customers, leaving the hospital with patients who are unable to pay.