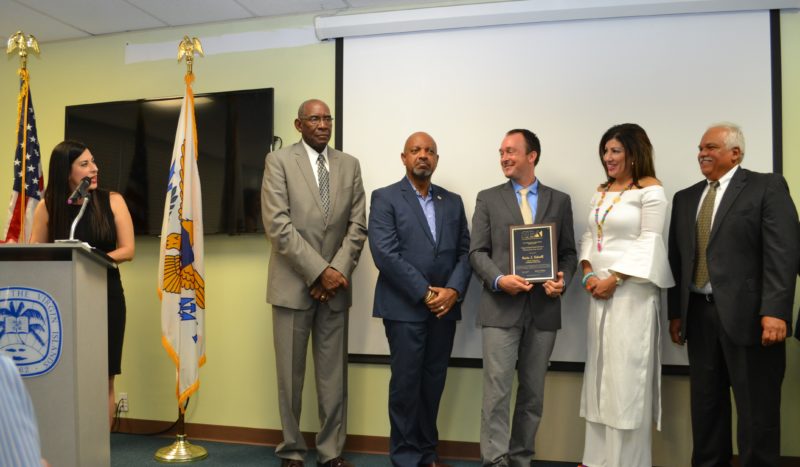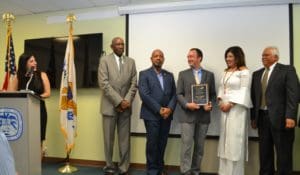 The Puerto Rico/ Virgin Islands District office of the U.S. Small Business Administration has presented the V.I. Small Business Person of the Year Award to Kevin J. Schnell and Maya Matthews, founders of Caribbean Solar Company LLC on St. John.
Caribbean Solar Company provides clean, reliable solar energy for residential, commercial and utility-scale installations. With a construction portfolio of more than 800 kw of renewable energy, Schnell and Matthews design innovative projects to harness solar energy in the Caribbean. The company employs seven people.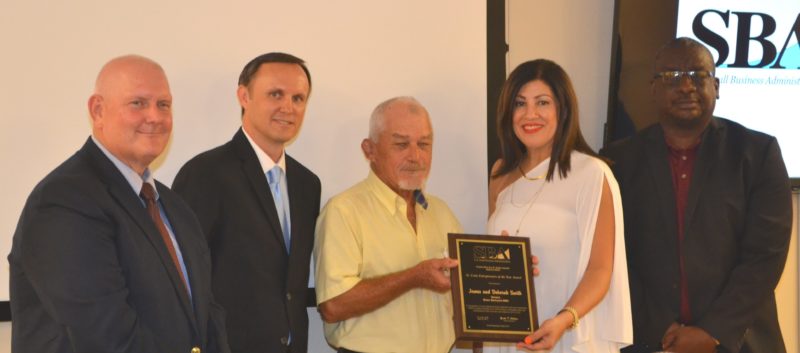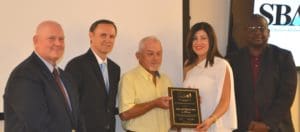 "The contributions that Kevin and Maya have made as small business owners have not only resulted in job creation and their community's economic expansion, they also have a positive impact on the environment and their customers' quality of life," SBA District Director Yvette T. Collazo said at the awards event, which was co-hosted by the V.I. Small Business Development Center (VISBDC) on St. Thomas.
At a Small Business Week event held earlier on St. Croix, the SBA also bestowed the St. Croix Entrepreneurs of the Year Award upon James and Deborah Smith, owners of Blues' Backyard BBQ LLC. The Smiths purchased the business after receiving training and technical assistance from the SBDC Service Center on St. Croix. The transaction helped retain five existing jobs and created a new one.
"All small business owners honored today represent the true spirit of entrepreneurship," Collazo said. "The SBA commends their tenacity, dedication and efforts to create jobs and help foster the Virgin Island's economy."
The SBA also honored Banco Popular de Puerto Rico as Lender of the Year in the USVI.
For information on SBA assistance for entrepreneurs, visit www.sba.gov/pr.