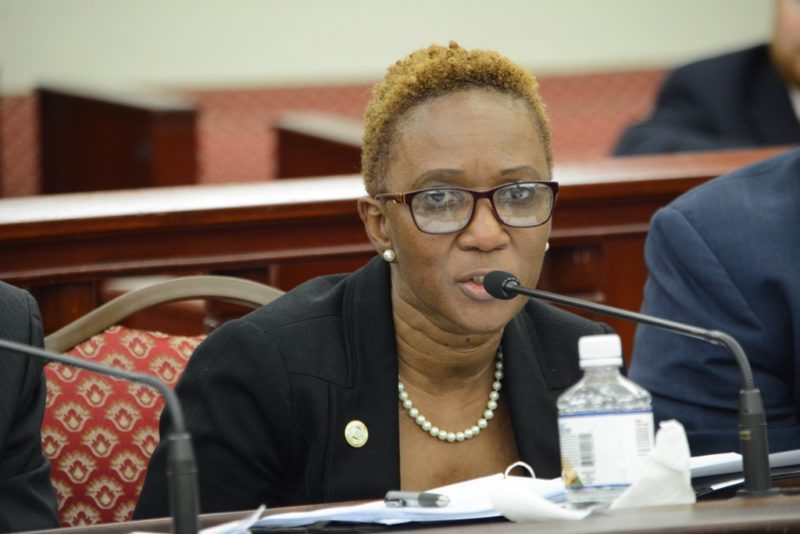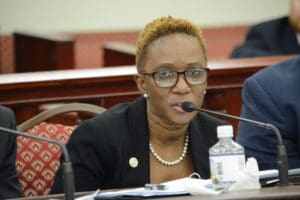 The U.S. Virgin Islands could soon stop receiving Medicaid payments unless $2 million to $3 million in matching funds is found right away and a total of $10 million in coming months, Human Services Commissioner Felecia Blyden told senators during Wednesday's special session.
Loss of Medicaid payments would restrict access to care for thousands of Virgin Islanders and reduce funds to the territory's cash-strapped hospitals.
"Without an increase in appropriations, the MAP program will be forced to cease all Medicaid payments until the new fiscal year begins Oct. 1 2017," Blyden said.
Gov. Kenneth Mapp called Wednesday's session to consider seven bills, and the Senate voted unanimously to send all seven to committee for more vetting, citing short notice, inconsistent language in the bills and concerns over possibly taking money away from the Government Employee Retirement System.
The two most pressing and expensive items were a $10 million appropriation from the overextended General Fund of the government for Medicaid Matching funds and a $3 million appropriation for Gov. Juan. F. Luis Hospital. The JFL bill is discussed in more detail in: "Sewage Crisis Forces JFL To Move Emergency Room To V.I. Cardiac Center." (See Related Links.) The two bills appear to be linked because the JFL bill also appropriates $13 million in federal rum excise tax funds to the V.I. General Fund, which would be the only potential source of funding for the Medicaid expansion.
By federal law, the V.I. has to pay 45 percent matching costs and Medicaid funds 55 percent, while some states have a 25-75 percent split.
In 2015 the V.I. had $8.9 million for matching funds, and $12.1 million in 2016, but only $5 million for 2017, Blender said.
"This sum is insufficient to meet the medical needs of the clients serviced by the department," she said, adding "There is a need for an additional $10 million" in matching funds for 2017. They need $2 million to $3 million to meet the match for the fourth quarter of 2017, or else payments will soon cease, she said.
Senators expressed serious reservations about the possibility the appropriation would mean cutting money to the Government Employee Retirement System funded by those same federal excise tax revenues. They also were concerned about the short notice for seven items of legislation and inconsistent wording within the bills proposed by Mapp.
They voted 14-0 to send all eight bills to the appropriate committees for more vetting and amendment.
Two bills also would establish anti-doping rules for horse racing, which senators supported but did not see as urgently time sensitive; setting up a list of recipients for the small amount of revenue from slot machine parlors at the horse tracks and merging the territory's two horse racing commissions into a single commission. The commissions oversee gambling on the races as well as the races themselves.
Sen. Neville James said most or all the senators support anti-doping rules but some support and some oppose unifying the two commissions. He said there will be another session late in May and again in June, by which time they believe the anti-doping and commission bills will be ready.
Other items of legislation sent to committee covered half a million dollars for emergency work on chiller systems and hot water systems at Schneider Regional Medical Center; authorizing the Public Finance Authority to buy more land for the Paul E. Joseph stadium in Frederiksted and somehow buy the Sea View Nursing Home.
Sea View lost its CMS certification and under the terms of an agreement with CMS, its owners must sell the facility or CMS reimbursements will cease. CMS cut off payments for new patients but has continued payments for existing residents. Mapp has proposed legislation authorizing the Public Finance Authority to spend up to $9 million to buy Sea View. But as the PFA was unable to sell bonds in January and is in the midst of a budget and credit crisis, it is unclear how or whether PFA would actually be able to finance the government's purchase of the private nursing home.