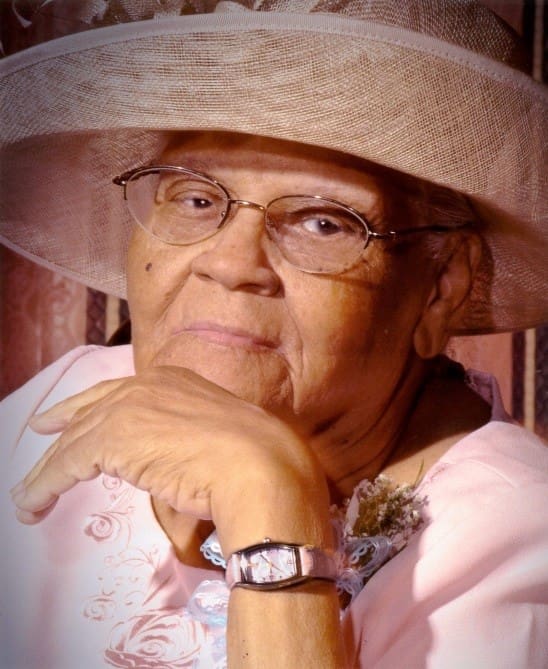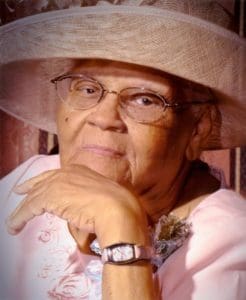 Marie Elisa Howell Harvey died on May 4 at her residence. She was 93 years old.
She is survived by her daughters: Rita Henry, Ava Harvey, Lynne Williams and Reneé Kanu; stepdaughter, Albertha Benson; sons: Gustave, Wayne and Rudel Harvey, brother, Thorvald Slater; grandchildren: Lawrence, Kishma Harvey, Shenelle Cuencas, Lloyd Henry Jr., Chivonne Henry, Richie Dee, Dwayne, Barbara, Kenneth Jr., Brian, André, Rudel Harvey Jr., Deshawn Williams, Ashworth Jr. and Shane Williams, Gene Jr., Stephanie, Gina, Giselle, Geno and Maria Harvey, Rasheeda Kanu, Mackia Kanu, Maria Kanu and Senora Harvey;
She is also survived by great-grandchildren: Joshua, Ethan, Christopher, Nicolas, Kevon, Kemora, Keaira, Khadija, Ayjahni, Shenaliya, Lahmaud, Chrystina, D'Nya, Jasmine, Jacoby, Armani, Madison, Kennedy, Simon, Kirsten, Daniel, Dallas, Aliyah, Miracle, Aminah, Aizen, Azari and Johnny; daughters-in-law: Sarah Harvey and Verna Harvey; sons-in-law: Lloyd Henry Sr., Ashworth Williams Sr. and Ibrahim Kanu, sister-in-law: Gloria Slater; nieces: Myrtle Gottlieb, Annette O'Reilly, Blanche Petersen, Susan Penn, Patricia Phillips, Barbara Brown, Lynn Lawrence, Carmen Slater and Corrine Slater;
More survivors are nephews: Kelvin "Kapy" Petersen, Jaime Soto, Carmelo Alicea, Thorvald Jr., Hugh, John, Glen, Earl, Niels and Melvin Slater; and cousins: Marilyn Nick and family, Howell, Nesbitt, Harvey, Henry, Carroll, Hansen, Simmonds, Rissing, Hay, Francis, Petersen, Gerard, Thurland, Martin Families, Randy James and family, Claudius and Annie Henry.
Other survivors include friends: Josephine Hector, Olive Ford, Eugenie Lewis and family, the Berkel family, Mascal, Audrey and Denston Bacchus, Carmen Mills, Frailine Lenhardt, Myrtle Clarke, Claudia Willocks, Winifred Canton, Josephine Payne, Ilene Lewis, Bernice Hogan, Eileen Huggins, Patricia Petersen and family, Chapman family, Mike and Caines families, Olivia Jeffers, Jennifer Jackson, Brother and Sister Jean, Pauline Phillips and family, Verna France and family, Ulric Mark and Henry "Market" Christian; as well as other relatives and friends too numerous to mention.
A viewing will take place at 9 a.m. and a funeral service at 10 a.m. on Tuesday, May 16, at the Christiansted Seventh-day Adventist Temple. Interment will follow at Kingshill Cemetery.