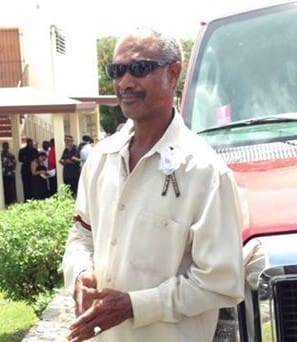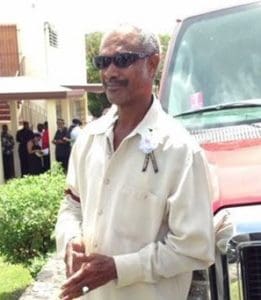 Cuthbert Clifton Emmanuel died on April 22.
He was preceded in death by his sisters: Hycynthia and Marie Emmanuel. He is survived by his spouse, Mary Theresa Emmanuel; mother, Georgie Sanganoo; stepfather, Francois Sanganoo; daughters: Urana Alicia Clovis, Melisha Johney, Janine Bikar, Sharma Johney, Kurline Emmanuel, Danner and Tanner Calixte, and Cornelia Isidore; and sons: Sixtus Emmanuel, Claudius Johney, William Marcus, Silus, Alin, Earl, Cuthbert, Julius, Stewart and Kehsion Emmanuel.
He is also survived by grandchildren: Sixtus Emmanuel Jr., Alliyah and Andrew Emmanuel, Shakhai and Naomi Peters, Shelomi and Lennan Clovis, Eldre Charlery, Deneva and Clarissa Johney, Karema Marshall and Francine Valmond; daughters-in-law: Shirverley Kerma Flavius and Stacy Blake; father-in-law, Richard Maxwell; mother-in-law, Marry Maxwell; brothers: Kenneth Charles, Micheal Joseph, Titus and Cherson Sanganoo; and sister, Marie "DoDo" Sanganoo.
Other survivors include 13 sisters-in-law; six brothers-in-law; aunts: Mary, Monica, Meme and Priscilla; uncles: Sonny St. Rose and Joseph Jno Baptist; nine nieces including: Drucille Joseph, Maria Fontenelle and Emma Emmanuel; 16 nephews including: Asa, Shern, Ahab and Necole Emmanuel, Cassius and Nijah Fontenelle, and Aldrick Sanganoo; special friends: Edley Joseph, Nadra Taylor, Olives Buttler, Theodora Sonia Peter, Pauline Audain, Shernel Marshall, Melisha Payne, Vertia Clovis, Peter Harriett and Teresa Frederick; many relatives and friends too numerous to mention.
A viewing will be held from 3-5 p.m. on Friday, May 12, at Divine Funeral Service Chapel. A second viewing will be held at 10 a.m. followed by a funeral service at 11 a.m. on Saturday, May 13, at Island Baptist Church, Estate Whim. Interment will be at Kingshill Cemetery.