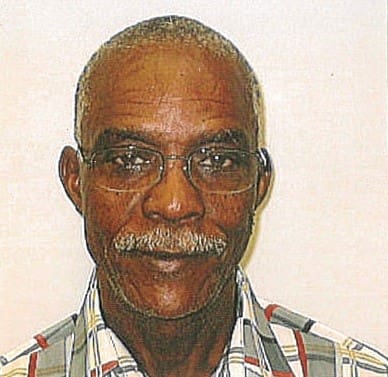 BenHur C. Brady, also known as "Ben," of Estate Mars Hill died on April 18. He was 78 years old.
He is survived by his companion, Emiliana "Adelia" Florian; daughters: Jennifer Brady and Sheraine Venetis-Chatzinikolaou; sons: Michael O'Reilly and Kevin Jackson; grandchildren: Tennesha O'Reilly, Tequan "Ty" O'Reilly, Tysean Gibbs, Unika McIntosh and Bradley Hendrickson; great-grandchildren: Jahsire O'Reilly, Khadin Baker and Mah'Keira Hendrickson; sisters: Donna Brady, Joan Dandridge and Lithia Brady; brothers: John D. Brady and Victor Brady.
He is also survived by nieces: Valencia Brady-Benjamin and Marrel Spru Goodman; daughter-in-law, Gilbra Nolan-O'Reilly; son-in-law, Athanasios Chatzinikolaou; special friends: Joseph, Elena and the Murry family; cousins and other relatives: the Watson, Rames, Gibbs, Forbes, Messer, O'Reilly, Bastian, Ferris, Ford, Tranberg, Boynes, McIntosh,Thurland, Galiber, Petersen, Golden and Chinnery families. Other relatives and friends too numerous to mention.
A viewing will take place at 9:30 a.m. followed by a funeral at 10:30 a.m. on Friday, April 28, at the St. Patrick's Catholic Church. Interment will be at Frederiksted Cemetery.