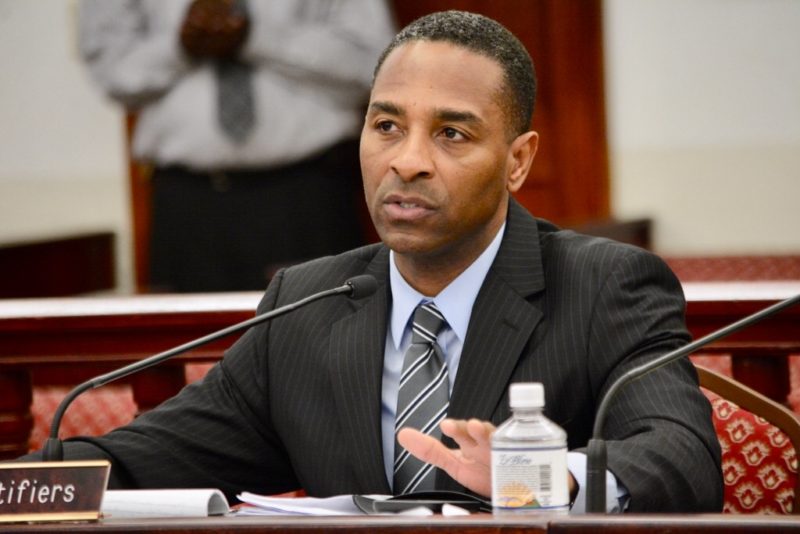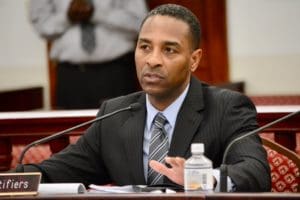 The Department of Justice's Paternity and Child Support Division got very high marks in a recent federal audit, according to DOJ, which credited "Operation Support Our Children,"a recent initiative to bolster child support collections, distributions and data collection.
The U.S. Department of Health and Human Services, Administration of Children and Family, Office of Child Support Enforcement conducted the audit last year for fiscal year 2015, and found that for the first time in many years, the V.I. Paternity and Child Support Division has reliable child support data that makes the U.S. Virgin Islands entitled to receive federal incentive awards it had been denied in the past.
According to DOJ, the audit was done to determine the reliability of the data and the performance of PCSD. Previously, the USVI had the dubious distinction of being the first U.S. jurisdiction to be denied federal incentive payments because of bad audit outcomes from inaccurate data.
Attorney General Claude Walker, who heads the PCSD, received a formal letter of the audit findings from OCSE's director, Kimberly Smith.
Walker has made revamping the division a priority during his tenure in office.
In early 2016, as part of the "Operation Support Our Children" initiatives, Walker directed the support division to launch a public campaign to notify the community of more than $600,000 in child support funds that remained unclaimed by about 130 parents. That effort involved updating client data.
Walker also pushed for greater enforcement of child support orders, and in July of 2016, Walker told senators that child support payments had increased substantially since the Department of Justice ramped up enforcement efforts. Carrying out the threat of suspending business licenses of seriously delinquent parents helped boost compliance, Walker said.
The Paternity and Child Support Division has increased distributed child support collections by 9.3 percent during the Oct. 1 to Dec. 31, 2015 fiscal quarter and by 12.7 percent from for the Jan. 1 to March 31 fiscal quarter, he said last year.
In a statement Monday, Walker said he was confident of a good outcome because of these efforts to work on outstanding issues. "I knew that we had a good chance of passing because in 2015, Paternity had made rapid and considerable improvements to its data system, collections and distribution of child support with our 'Operation Support Our Children' initiative, and so, failure was no longer an option," Walker said.
"In 2015, we inherited an agency that could not produce accurate data for our federal monitors for many years, and at one point, for four straight years in a row, Paternity kept failing these audits, but no one knew why. It was rather embarrassing to be the only U.S. jurisdiction to fail in every category of the audit, and the consequences of failing included a denial of incentive payments and penalties for the Territory's Temporary Assistance for Needy Families program," he said in the statement.
But last year's audit found that the Division outperformed in every area after four years of failures.
"OCSE could not determine Paternity's performance in critical areas such as how much money is collected and then distributed to the children, but this audit found that in every category, Paternity's data is now reliable and performance has significantly improved. In fact, the Virgin Islands received marks between 92 percent and 100 percent in all areas covered by the annual audit," Walker said.
The findings mean the territory is again entitled to its share of federal incentive funds distributed to the states, territories and tribal lands, he said.
PCSD Program Administrator Kathryn Jensen-deLugo said the audit looked at eight performance measures, including cases open at the end of the fiscal year, total amount of current support due, and total amount of support collected and distributed.
U.S. Department of Health and Human Services Administration of Children and Family Regional Administrator Joyce Thomas will be visiting the territory and meeting with Walker in June.