David Mapp, acting head of the V.I. Port Authority and brother to Gov. Kenneth Mapp, has approved the ouster of most of VIPA's top management, two independent sources tell the Source.
Asked about the terminations Tuesday, VIPA Public Information Officer Monifa Brathwaite said she "can confirm some layoffs," but referred all further questions to David Mapp. As of 5 p.m. Tuesday, Mapp had not responded to phone messages requesting comment.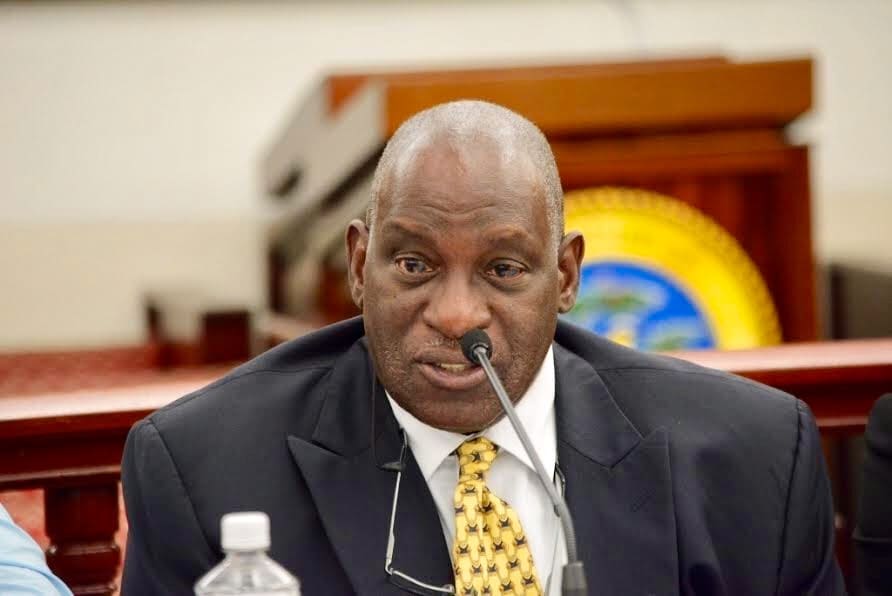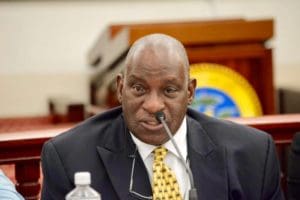 According to both sources, the personnel affected are: Human Resources Director Dayna Clendinen; Marine Manager Kelvin Industrious; Airport Manager Jose Nazario; Grants Manager Toni Johnson and Property Manager Denise Mills. One source said all were terminated except Mills, who was demoted. The second source said Mills was also terminated. Ava Penn, who oversees Crown Bay Center, was reportedly tapped as interim Marine Manager to replace Industrious.
This week's actions may have been presaged in February, when VIPA instituted a freeze on hiring and gave David Mapp broad authority to hire in critical positions.
Many top agency and authority officials have been replaced since Gov. Kenneth Mapp took office.
In December 2016, three Mapp cabinet members and a cousin of Mapp's voted to oust VIPA Executive Director Carlton "Ital" Dowe, putting the governor's brother, David Mapp, in the position until a new director is hired by the board. No permanent replacement has been selected to date and David Mapp continues to serve. David Mapp had been assistant executive director of VIPA for many years and has served as acting director previously.
Dowe, a former V.I. senator and Democrat, had been widely expected to challenge Mapp for the governorship in 2018.
In January, Gov. Kenneth Mapp said Dowe "damaged" VIPA's relationship with the cruise industry. However, while in charge of VIPA, Dowe secured a 10-year agreement with a major cruise line, a first for VIPA. VIPA's bond rating improved and grant funding increased during Dowe's tenure as well.
In January 2016, three of Gov. Kenneth Mapp cabinet members and a member of Gov. Kenneth Mapp's transition team voted to oust WAPA Executive Director Hugo Hodge Jr.
In March of this year, the West Indian Company, which runs the territory's largest cruise ship port, the WICO dock, decided not to renew Joseph Boschulte's contract as WICO's chief executive officer.
The West Indian Company is owned by the Public Finance Authority, which chooses its board members. The PFA is headed by Gov. Kenneth Mapp, with the governor and two of the governor's cabinet members on the board. PFA also has four members nominated by the governor and approved by the Legislature. But two seats for St. Thomas are empty, giving the governor and cabinet members who serve at the governor's pleasure a governing majority at PFA until such a time as the governor may choose to nominate individuals to the empty seats.
One source pointed out that the VIPA personnel terminated this week were all St. Thomian, as were Hodge, Boschulte and Dowe. But Boschulte's replacement at WICO, former Sen. Clifford Graham, is also St. Thomian, deflating the suggestion of a district bias.
There have been a number of other changes in top government officials in recent months.
In February, the governor replaced Commissioner of Human Services Anita Roberts after she faced criticism for abruptly moving some residents of St. Thomas's Sea View Nursing Home without coordinating with families and other agencies. He appointed Felicia Blyden, a career Human Services employee, in her place.
Also in February, the governor ousted Property and Procurement Commissioner Randolph Bennett, replacing him with Lloyd Bough Jr., who has served as chief of procurement contracts at the department since 2007.
In October 2016, the governor's chief of staff, Randy Knight, abruptly resigned with no public explanation. Knight had also chaired the WICO board. (See Related Links below)