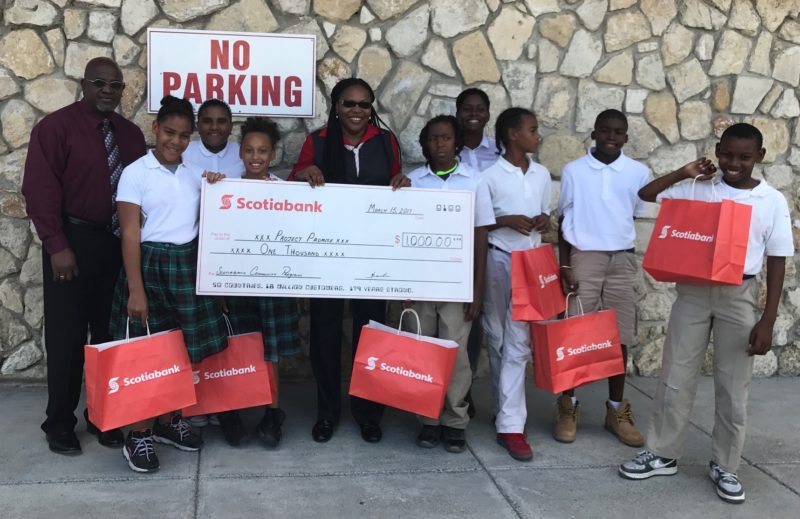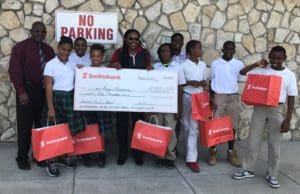 Scotiabank has continued its commitment to organizations in the Virgin Islands community with a donation to Project Promise LLC. The presentation took place at Scotiabank's Sunny Isle Branch on St. Croix.
Project Promise is a local non-profit organization that provides support to at-risk youth on St. Croix. It promotes programs that teach life coaching, personal wellness and academic tutoring. With a holistic approach to childhood development, the organization encourages at-risk youth to lead happier, healthier lives.
"Scotiabank strives to be responsive to the needs of the children in our community. It is a pleasure to be able to partner with Project Promise in helping empower our young people with the skills, tools and information to help them become better off," said Christine N. Lee, marketing officer, Scotiabank USVI.
Representing Scotiabank during the presentation were Scotiabank Sunny Isle Branch Manager Derrick Martin and Assistant Manager of Small Business Yvette Clendinen.
About Scotiabank: Scotiabank has served the U.S. Virgin Islands since 1963, celebrating over 50 years of doing business in the territory. With operations throughout two branches in the territory, Scotiabank offers a full range of retail banking and selected commercial services.