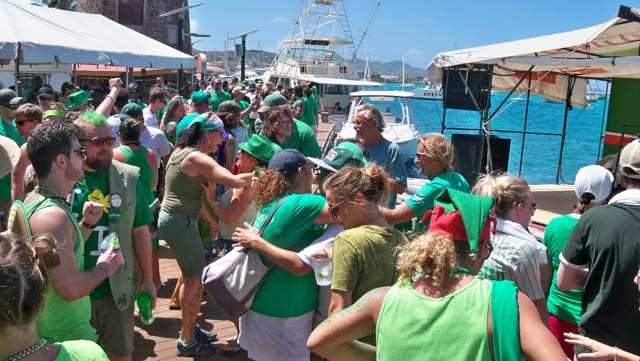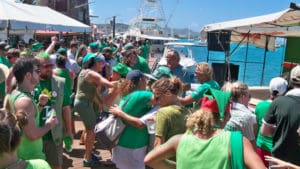 St. Croix Christmas Carnival Parade better look out, because the Christiansted St. Patrick's Day Parade is catching up. The St. Patrick's Day Parade Saturday had 30 entries compared to 32 in the last Carnival Parade.
The St. Patrick Day Parade was all about community involvement, as people lined on the parade route up Company Street and down King Street.
"It is all about having fun," Parade organizer Stan Joines said. "People of all sizes, shapes, ethnicities and age come out to have fun."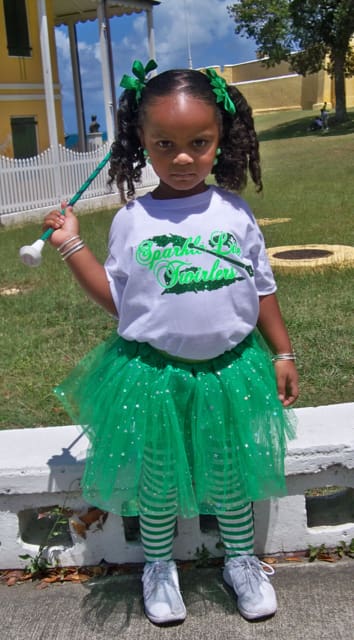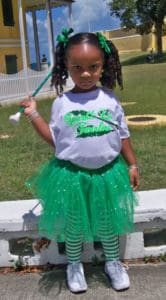 This parade may have been one of the largest in recent years, though not as raucous as it had been a few years ago, when there were community complaints.
This year's parade included youngsters from as young as pre-school majorettes to the members of Central and Complex High School Bands. On the sidelines were families with babies and teenagers showing off their stylish green apparel. Green was everywhere. There was green cotton candy, green ties, green wigs, green shots, green suit coats, funny green hats, green tutus and even green tutus as hats. Some Chihuahuas got into the act, wearing small green top hats. This was all very fitting since the theme of this year's parade was "Sea of Green."
The parade started at 11 a.m. and lasted until around 2 p.m. and the music ranging from Soca to bagpipes never let up.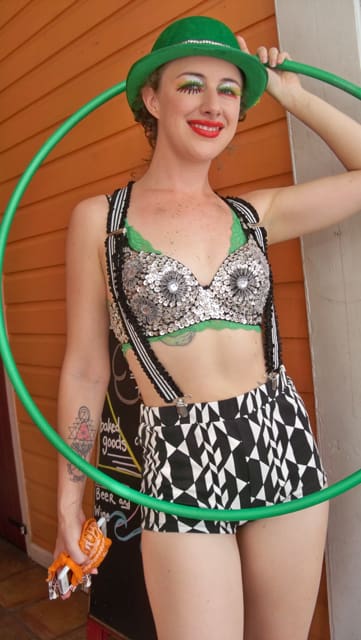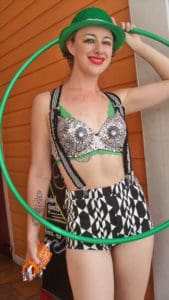 One of the many vendors set up along the parade route was Shannie's Sweet Bites tent. Inside the tent were cupcakes with gummi rainbows and gold coins. The green Granny Smith pina colada flavored candy apples looked tempting. Other vendors offered roti and tradition Crucian foods and a variety of beverages.
When the parade ended the action moved down to the Christiansted boardwalk. The restaurants were all full and adult entertainment was expected to go on long into the evening.
The parade has come a long way since 1969, when a group of Christiansted businessmen enjoying some drinks at a local bar came up with the idea for the parade. It all started with a flatbed truck with a piano on back and guys singing Irish and local songs.
Joines, who has been an organizer for the last 17 years and the band director for Central more years than that, said the parade committee receives no direct funding from the government. The committee earns money to run things by selling refreshments from a tent across from the Weight House, selling permits to vendors and from sponsors. The sponsors this year included Shupes, Bellows International, Premier Beverages, V.I. Department of Tourism and the National Park Service.