Herbert C. Adams Sr., also known as "Herbie," "Daddy" or "Pops," of Estate Hannah's Rest died on Jan. 30. He was 92 years old.
He is preceded in death by his mother, Marie A Pretto-Adams; and father, Julian Z. Adams.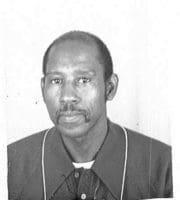 He is survived by his spouse, Gloria B. Adams; daughters: Alexis M. Adams-Martin, Angela M. Adams-Smith, Deborah A. Adams, Diane T. Adams, Joanne M. Adams and Linda Broughton; sons: Herbert C. Adams Jr. and Ronald A. Adams; grandchildren: Kareem, Brian, Michael, Kariesa, Theus, Ronnie Jr., Jared, Tyechia and Tori; great-grandchildren; niece, Esther Urgent; and nephews: Dennis Vanterpool and Vincent Urgent.
He is also survived by daughter-in-law, Joyce Bullock; sons-in-law: James Martin, Tyrone Smith and Charles Broughton; special friends: Theodore Vialet, Malcolm Richards, Augusta Gonzac, Cathy McCoo and family, Mr. and Mrs. Alphonse Marshall, and Stanley McIntosh and family; cousins and other relatives: Althea Adams, Alton Adams Jr., Leroy Adams, Finch and Benjamin; as well as other relatives and friends too numerous to mention.
A viewing will take place at 9:30 a.m. and a funeral service at 10:30 a.m. on Thursday, Feb. 9, at St. Patrick's Catholic Church. Interment will follow at Kingshill Cemetery.