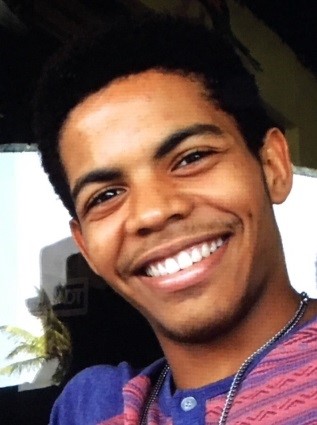 Asa D. O'Neal, also known as "Chacho" or "Ace," of Estate Contentment, Christiansted, St. Croix, died on Nov. 11 in Washington, D.C. He was 18 years old.
He is survived by his parents: David Allen and Denise Rose-Clare O'Neal; grandmother, Muriel O'Neal; brothers: Kevin R. Sardine, Adam L. and Aaron K. O'Neal; sisters-in-law: Jessica O'Neal and Claudia Sardine; godparents: Erica Raymond, Njina Lockhart, Janelle Dougan and Oswald Young; nephews: Aiden J. O'Neal and Justin D. Sardine; aunts: Maris Maduro, Dawn L. Lubin, Carolyn O'Neal-Henry, Cheryl M. Cabral and Maxine Howard; uncles: Emanuel O'Neal, Lennox Cabral, Rudnell O'Neal, Hubert O'Neal II and Stephen Cabral; and surrogate mothers: Shandel Johnson, Lindsay Finch, Dawn Gray, Lisa Salamah and Linda Stamper.
He is also survived by cousins: Michelle Vanterpool-Arnold, Candace Rhaney, Kisha Maduro, Anthony Rhaney, Rupert Vanterpool Jr., Sejay Cabral, Michael Vanterpool, Lucky Cabral, Geoffrey Maduro, Gabriel Howard, Hubert O'Neal III, Jerrice Howard, Maurice O'Neal, Diana O'Neal, Ricky O'Neal, Rudnell O'Neal Jr., Addy O'Neal, Brian O'Neal, Emanuel O'Neal Jr. and Taniko O'Neal-Harrigan; special friends: Cereyna-Jade Bougouneau (girlfriend), Nando Mercer, Mark Gray, Earl Baker, Jordan Lake, Emma Logan and Shadina Santos.
The family requests that those in attendance wear festive colors, and youths are welcome to wear a basketball or baseball jersey of their schools.
The viewing will begin at 10 a.m. and will be followed by a funeral service at 11 a.m. on Friday, Dec. 2, at Victorious Believers Ministries. A private interment will follow.
All arrangements are by James Memorial Funeral Home Inc.