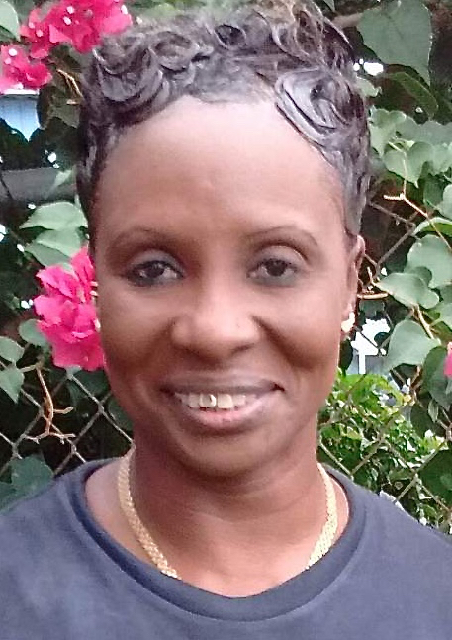 Patricia C. Joseph is a dynamo, helping and serving the local community and visitors on St. Croix as a first responder at St. Croix Rescue and a server at The Buccaneer Resort restaurants.
"I love to help people," Joseph said. "I have a passion for helping and serving. I'm fulfilling my dreams helping people. It's my calling to serve."
She works full time on the the day shift for St. Croix Rescue as the office manager, then works the evening shift as a server at the Terrace Restaurant. And to top it off, she is on call as a volunteer at St. Croix Rescue 24 hours a day.
Joseph, a petite, outgoing woman, talks with a lot of hand gestures. One can almost feel her compassion for people who may be in a serious situation.
She knows she has to be kind, on her toes, in control, think quick and to hustle.
Joseph thought about serving her country by joining the V.I. National Guard, but wasn't eager to deploy to Iraq or Afghanistan. Instead, she decided to serve her local community as a first responder.
In 2007 after five months of intensive training at St. Croix Rescue Academy, her dream became reality – she earned her certification as a first responder. She said sometimes she studied until 3 a.m. and started work at the Buccaneer at 5:30 a.m.
"I'm tough when I know what I want," Joseph explained. "There are no limits, nothing keeps me back. It's all about staying focused."
She became the full-time office manager in 2009. She is responsible for general day to day activities. She works with all agencies tied to 911. At the academy she is coordinates logistics for training high school students in the Community Emergency Response Team CERT program.
She has certifications in extrication, rappelling, weapons of mass destruction, hazmat and CPR. She is commander for the critical-care transport unit, coordinating flights from the hospital to the airport.
She said people she has helped through a critical and traumatic time show their appreciation for her help stopping by the academy or calling to say thanks.
The most challenging thing is keeping emotions in check when going to the scene of an accident, Joseph said.
"You don't know what you're going to get into at the scene. You don't know who is in the accident. It could be friends, family, coworkers or acquaintances," she said.
As a first responder she said she always has to remain calm and reassuring to people.
Traveling to Antigua, St. Martin, Montserrat, Tortola and Santo Domingo for training and workshops is always enjoyable. She likes meeting people and networking with them. She added she was on the Caribbean Association of Fireman's secretarial team providing logistics.
"It's my calling," Joseph said. "It's what the man above wants."
Joseph has been a server at The Buccaneer restaurants for a quarter of a century, and said she doesn't always know why someone is dining out or what the situation is.
"Could be they are having a bad day or it's a celebration," Joseph said. "I make sure the guests feel welcome by wining and dining them in a relaxing environment and giving them great memories so they want to return." She said she was Queen of the Buccaneer, employee of the year three times and employee of the month numerous times.
She said she met Michael Jackson and his brother Jermaine Jackson when they were guests at the Buccaneer. And she has served Joe Biden at the Mermaid restaurant after he finished a round of golf at The Buccaneer.
She has been called on to render assistance to guests while she was working.
When the ABC romance reality series "The Bachelor" filmed on St. Croix, Joseph assisted a bachelorette with spiny urchin extractions covering her whole foot. The cast stayed at the Buccaneer while they were taping February 2013.
For fun she dances with the J & J Fun Troupe in the Crucian Christmas Carnival, wearing one of the huge costumes. She hopes to one day march in the St. John Carnival.
She added her faith keeps her going and plays a big part in her life.
"With God in my life nothing is impossible," Joseph said. "My faith gives me strength to continue to achieve and see success."