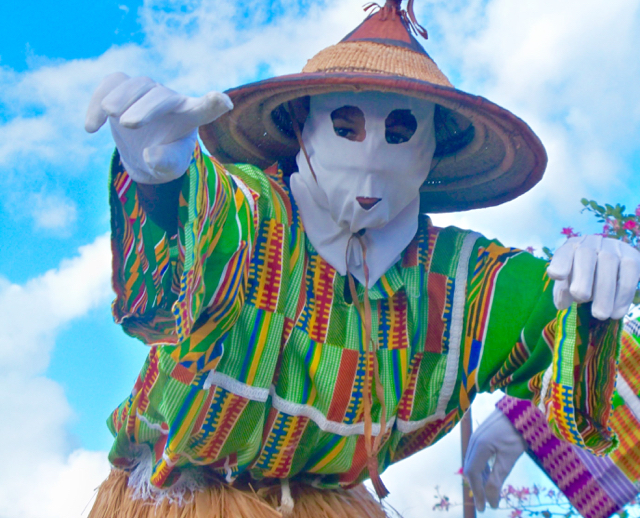 Sunday's celebration of World Food Day gave St. Croix residents the chance to learn how to produce their own fresh food or just enjoy a freshly produced meal.
Although attendance at the event on the University of Virgin Islands campus seemed to be slightly down from previous years, this years event drew several hundred people to hear lectures on gardening and to pick up free vegetable plants.
For those who wanted a break from hearing about food, there was entertainment such as quelbe dancers, steel pan music, and mocko jumbie dancers.
World Food Day is observed world-wide to bring attention to the plight of the hungry and undernourished in the territory and the world. Some estimates say more than two billion people go to bed hungry each night.
Activities at UVI included a formal opening ceremony, food vendors' court, farmers' market, workshops, demonstrations, entertainment, and free vegetable seedlings.
Olasee Davis, UVI extension professor, said organizers planted and gave out 2,000 to 3,000 seedlings of beets, lettuce, and greens. He added the Department of Agriculture has been giving away the seedlings for more than 25 years.
Each year, three agricultural products are targeted, and this year's selections were leafy greens, coconut, and chicken.
A highlight was the 7th 4-H Youth "Super Chef" Competition, which used the targeted food. The event was open to all junior and senior high school students. The Happy Hoppers 4-H Club and St. Joseph High School took part in senior competition and the Happy Hoppers 4H Club were the only juniors.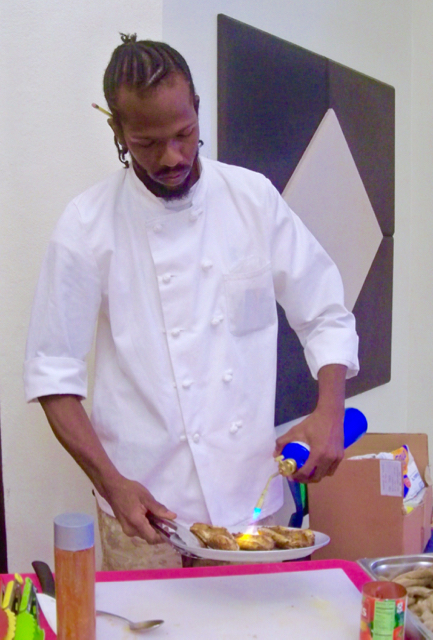 Marthious Clavier, chairman of the steering committee for World Food Day at UVI, said he is always impressed with the student activities like "Super Chef," which continues to give young people exposure to so many things like competing.
Students took part in a Hunger Banquet Friday, and had their eyes opened about the number of hungry people in the world and how we look at food Clavier said.
A coconut "Blast" Competition was held for the public. Residents could wow the judges with their best desserts, preserves, and drink recipes.
Errol Chichester, Department of Agriculture assistant commissioner, said the workshops were all well attended, though the total attendance was down. People are realizing that even the least little bit they grow means they don't have to buy from a store, he said.
Chichester also gave a talk on coconut production.
Volunteers led tours of the agriculture experiment station. Residents attending were asked to donate a canned good to be given to the needy. The theme for the event was "Climate is changing. Food and agriculture must too."
The event was sponsored by the UVI Cooperative Extension Service in partnership with UVI Agricultural Experimental Station and the V.I. Department of Agriculture. Participating sponsors were Plaza Extra West, Rotary Mid-Isle and Paradise Waste.