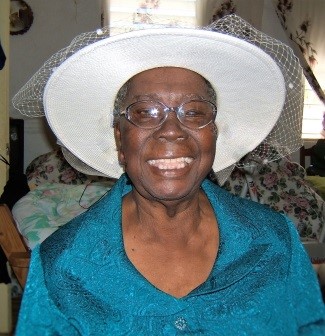 Irene Fernella Davis of Estate La Grande Princesse died on Sept. 9. She was 90 years old.
She is survived by her daughters: Victorine Davis Baltimore, Ruthlyn Davis, Eva Davis and Gretlyn Davis-Christopher; sons: Keith Davis, Reverend Lorenze Davis, retired Sgt. Cleveland E. Davis and Clarence G. Davis; grandchildren: Pauline Sekou-McKnight (St. Croix), Dana Davis-Thomas (N.J.), Seymour Phillip (N.Y.), Allison Phillip (Antiqua), Bevon Davis, Andrea Baltimore (St. Croix), Avonnella Baltimore-Challenger (S.C.), Joyce Baltimore-White (Antigua), Clarence Davis Jr. (N.J.), Brittany Davis (N.J.), Beverly Davis(U.K.), Brenda Davis (Antigua), Pastor Geraldine Samuel (Antigua), Joyann Davis-Baptiste (Antigua).
She is also survived by more grandchildren: Mark Davis (Antigua), Jasmine Christopher (N.J.), Dinelle Davis-Allen (N.Y.), Lorenze Davis II (Atlanta), Samuel Davis (Okla.), Keturah Davis (Fla.), Sherilyn Hughes (Antigua) Mitchlyn Thomas (Antigua), Andy Hughes (U.K.), Timmothy Davis (U.K.), Loreal Joseph (Antigua), Dr. Jonathan Davis (U.K.), Mauvette Davis (Atlanta), Timothy Keith Davis Jr. (U.S.A.), Myrvin Davis (Antigua), Jacqueline Davis (U.S.A.), Andrea Davis-Nicholas (Antigua), Franklyn Davis (Antigua), Deroy Davis (Atlanta), Fitzroy Davis (Atlanta) and Jasmine Davis-Trimmingham (Anlanta);
Other survivors are sisters: Rose Hedrington and Keturah Browne; brothers: George and family, Gilbert Heywood and family; great-grandchildren and great—great grandchildren: too numerous to mention; nieces: Dorothy Joseph, Lorenz Joseph-Roberts and family, Janice Joseph and family, Angela Browne-Rivers and family, Andrea Perez and family and Patrice Perry- Cargill and family; nephews: Noel Browne, Eustace Joseph Jr., Paul John, Stanley Hedrington, Peter Browne and Cecil Browne; daughters-in-law: Buelle Farrell-Davis, Florence Jarvis-Davis and Lavon Bryan-Davis.
Survivors include the following, as well: son-in-law, Enroy Baltimore; special friends: Eldina and Davidson Henry and family, Ena Henry and family, Ilene Merrick and family, Monica Jacobs and family, and Jean Marin and family; caregivers: Henritha Jackson, Maud Drew, Christine Warner, Nolda Francis, Lucina Stevens, Brenda Ferracho, Ivy Benjamin, Rosa Felix, Julia Lopez, Dawn-Marie Soanes, Catherine Johnson, Lucilla Edmond, Ms. Phipps, Sherrian Frederick and Human Services; cousins: Maud Drew, Kelroy Drew and Ivy Benjamin; godchild, Elpert Quinland; as well as other relatives and friends too numerous to mention.
Special thanks to Gov. Juan F. Luis Hospital staff, Out Patient Dialysis staff, Wheel Coach Services and all EMT staff.
A viewing will begin at 9 a.m. followed by a funeral service at 10 a.m. on Friday, Sept. 30, at Beeston Hill Wesleyan Holiness Church. Interment will follow at Kingshill Cemetery.
All arrangements are by James Memorial Funeral Home Inc.