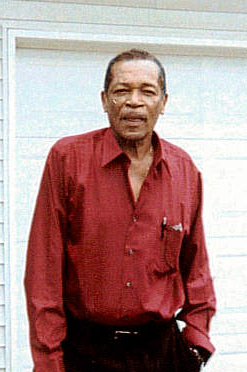 Anthony Ricardo Smith Sr., also known as "Bond," "007," "James Bond" and "Uncle Bond," of Estate La Vallee died on July 12. He was 71 years old.
He was preceded in death by his father, Egbert Smith Sr.
He is survived by his companion, Sylvia Sajous; mother, Leona Folkes; daughter, Nicole Smith (Troy, N.Y.); stepdaughter, Diedra Murray (Georgia); sons: Anthony R. Smith II (Troy, N.Y.) and Kenney Canty (South Carolina); grandchildren: Kafhif Mauzon, Tahnysha, Anthony III, Chrisjion, Amarce, Giovonni, Britney and Tateyana Smith, Makhi and Kahmere Mauzon; great-grandchild, Noah Smith; sisters: Denise S. Scatliffe (Texas), Lorraine Moultrie (Texas) and Bernice Todman (N.Y.); adopted sister, Sharwn Bowen; brothers: Roy Smith, Egbert Smith II, Mark Smith Sr., David Smith (Antigua), Offley "Shama" Smith and Kenneth Todman; and nieces: Natasha, Tia, Jada, Denika, Ebony, Sherika and Kyeisha Smith, Destiny Twitty, Sumiko and Markeisha Smith, and Jenell Moultrie.
He is also survived by nephews: Roy Jr., Kenneth, David, Egbert III, Mark II, Jamal Sr., Markael and Allan Smith Sr., Kevin Scatliffe II, Jamell Moultrie, Khaleel Coleman, Jovan and Timere Carter, Leslie Jr., Robelto and John Murray; aunts: Irene Prentice and Inez Williams; uncle, Henry Smith; brother-in-law, Kevin Scatliffe Sr.; sisters-in-law: Cheryl Sealey-Smith and Shirell Twitty-Smith; and special friends: Paul Samuel, Joe Scirto, Louise Boucher, Linda White, Larry Cook, Ruth Walsh, Jerome Matthew, Roy Reid, Gladys Gilchrist, Oliver and Richard Cornelius, Malachi Phillips, Robert Joseph, Carol Scott, Desire Charles, Hubert and Lawritz Acoy, Le-Ane Haight, Karen De-Wolfe, the Holmes family (North Carolina), the Acoy, Cornelius, Francis, Johannes and Williams families; other friends on the mainland and the entire La Vallee Community.
Other survivors include cousins: Leander Smith, Laverne E. Robles, Brenda Plaskett and family, Gloria Joseph, Clifford and Marilyn Joseph, Louis, Wilfred, Edna, Eleanor, Rufina Smith, Yolanda Robles and family, Renee, Mario, Chantel, Dwayne, Janee, Donald III, Shermona Robles, Vilma Gill-Johnson, James Stephens and family, Benneth Smith, Ulric Benjamin and family; other relatives and friends: Gerard "Luz" James and family, the Gill, Edney, Henry, Milligan, Petersen, Joseph, Stephens, Thomas, Cassimere, Brewster, Hector and Smith families (St. Thomas, St. John and Tortola); as well as other relatives and friends too numerous to mention.
There will be a viewing held at 9 a.m. and a funeral service at 10 a.m. on Friday, July 29, at St. Ann's Catholic Church. Interment will follow at Kingshill Cemetery.
All arrangements are by James Memorial Funeral Home Inc.