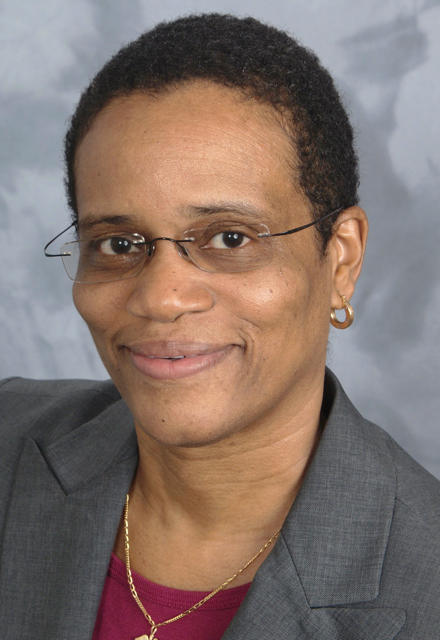 Dr. Renee N. Georges' calling has landed her back on St. Croix, providing health care for her community and helping keep the doors of the Gov. Juan F. Luis Hospital open.
At the end of 2013, Georges was working in New Jersey when a JFL hospital administrator called asking her to come home and join the staff as the chief of surgery at JFL. She accepted the position and returned home to St. Croix around two years ago.
"I came back when I found out what really needed to be done and why it was so important," Georges said. JFL has struggled with all sorts of issues over the past few years, issues that threatened the continued existence of the hospital. Georges preferred not to get into details.
"This opportunity for me to help just presented itself," she added. "I"ll go where health care is needed and it's needed here at home now. And I'm able to do what needs done."
Georges worked in surgery at JFL from 1996 to 2004. She said practices and equipment weren't progressive enough at JFL during her early years on staff. She moved to New Jersey to practice with RWJ Barnabas Health and broaden her skills.
"Now everything is much better," Georges said. "There's better equipment and care providers are more experienced. There are shortages – but on the positive side the hospital is here providing care."
As chief of surgery she is required to make sure things run well in the surgery department. Her duties include staff scheduling and conducting meetings with the staff and administrators. And she performs general surgeries, such as gall bladder, hernia and appendix, and specializes in breast surgery and vascular surgery.
Georges realized at the age of six that she wanted to be a doctor, and never wavered.
Georges suffered with asthma and spent a lot of time under doctor's care and in the emergency room. She believed she could do a good job communicating with and caring for patients. And she found science and medicine interesting. She dreamed of being being a pediatrician until she started observing surgery at JFL the summer before she began medical school.
She has a gentle, soft-spoken way of communicating that is perfect for a pleasant bed-side manner.
Georges, an intellectual, appears and sounds reserved and humble. At one point in the interview, hesitating to talk about herself, Georges said "So is this about the essence of Renee?"
She excelled in academics and always made the honor roll in school. As an eighth-grade student at Elena Christian Junior High School she represented the territory in Washington, D.C. in the 1976 Scripps Howard Spelling Bee. She was the 1980 St. Croix Central High School valedictorian.
Georges graduated from Yale University and earned her medical degree from Howard University in Washington, D.C. She completed her general surgery residency at Howard University Hospital. At M.D. Andersen Cancer Center in Houston, she completed a research fellowship and wrote several articles related to her work there. She also completed a vascular fellowship at Englewood Hospital in Englewood, N.J.
In New Jersey, she practiced breast surgery in Ocean and Monmouth counties. She was a breast surgeon provider for the NJCEED (New Jersey Cancer Education and Early Detection) program for Ocean County women.
Georges is a member of the American Society of Breast Surgeons She was awarded the 2010 Health Provider Service Award from the N.J. Department of Health and Senior Services, the 2011 Making A Difference for Women Award from Soroptimist International (SI) of Toms River. SI, in partnership with Ocean County College, inducted Dr. Georges into their Women's Hall of Fame in 2011.
Yvonne Ashley Galiber, founder of the local breast cancer education and support organization YAG Foundation, said she Georges is a phenomenal doctor.
"Dr. Georges is an excellent physician who is well trained," Dr. Dante P. Galiber said. "She's an active member of the JFL medical and surgical staff. And she has a busy private practice."
Georges has done bench and clinical research, Dr. Galiber added, and has published numerous articles in peer-reviewed journals. Her research has been on breast and lung cancer and sickle cell disease.
"It's rewarding to be here and working at home despite the challenges," Georges said. "It's nice to know I can make a difference by being here and helping people. It feels great to be back."