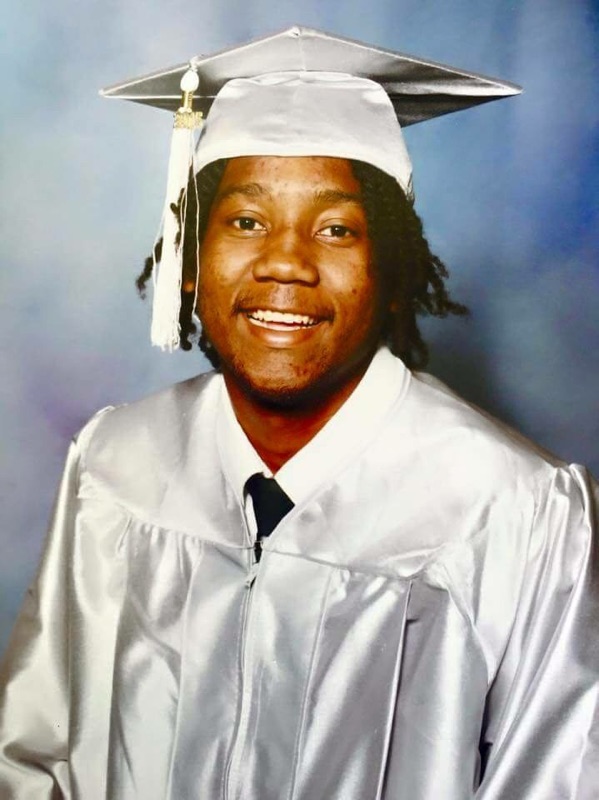 Yahfari Elijah Brodhurst died on July 10.
He is survived by his mother, Shermaine Springer; father, Othniel Craig Brodhurst; grandmothers: Portia Springer and Florette "Patsy" Caines; grandfathers: Anthony Springer, James Caines and Winston Brodhurst Sr.; great-grandparents: Thelma Springer and Carmen Bramble; girlfriend, Rekiera Corneiro; daughters: Yah'Zenique and Rae'Shaii Brodhurst; son, Shawn Hanciel Brodhurst; stepson, Dejahri Laurent; brothers: Othniel "Juny" Brodhurst Jr., Jahraun Brodhurst, Mallek Illarraza and Malik Benjamin (deceased); sisters: Shenisha Gonsalves, Allahmarah Brodhurst, Jahmarah Brodhurst, Kyarra Titre and Demaris Belardo; and brothers-in-law: Kareem Lewis and Akil McFarlande.
He is also survived by aunts: Sherisha Springer, Aretha Ventura, Mona Barnes, Corrine James-Jeffers, Monique Titre, Nicole Brodhurst, Jean Platt, Diana Edwards, Yaritza "Yankee" Coopwood, Donna Osborne, Trisha Crooke, Delva Bramble, Janice Watts, Louise Springer, and the Springer, Brodhurst and Bramble families; uncles: Sheldon Springer, Shoy Springer, Marcellino Ventura Sr., Lambert Telsford, Waldemar Brodhurst, Jordon Brodhurst, Winston Brodhurst Jr., and the Springer, Brodhurst and Bramble families; nieces: Sha'nylah Lewis, Akailah Mcfarlande, Amiyah Brodhurst and Zayla Morris; and nephews: Akil McFarlande Jr., Xavior Morris, Ahmir Brodhurst, Aiden Brodhurst and Jayce Brodhurst.
Other survivors include cousins: Myles, Marcellino Jr., Marcellina, J'Nyah, Bomani, Kemani, Jahmni, Shamandi, Shalani, Shajani, Shyl, Camoya, Sheniqua, Anita, Denise Edwards, Shinelle, Shacoy, Shandel, Nisha, Sheila, Novelle Watts, Shakema, LaShanna, and the Springer, Brodhurst and Bramble families, as well as others too numerous to mention; godparents: Alexander Petersen, Corlina Collin, Desiree Byran, Dianna Pascal and Denise Parris; special friends: Dada, Deshawn, Randy, Shamoy, Dejani, Jahquan, Ajai, Brooklyn, Kemo, Elizabeth "Lizy" Cintron, Robert and Reynaldo Bess; as well as other relatives and friends too numerous to mention.
The family requests attendees to please wear festive colors.
There will be a viewing held at 10 a.m. followed by a funeral service at 11 a.m., Monday, July 25, at Victorious Believers Ministries, 15 Peter's Rest. Interment will be at Kingshill Cemetery.
Arrangements are entrusted to Divine Funeral Services and Crematory. We own and operate our own crematory. Let us offer you a Dignified Funeral, affordable by all. Tel: 773-0003/fax: 773-3003.