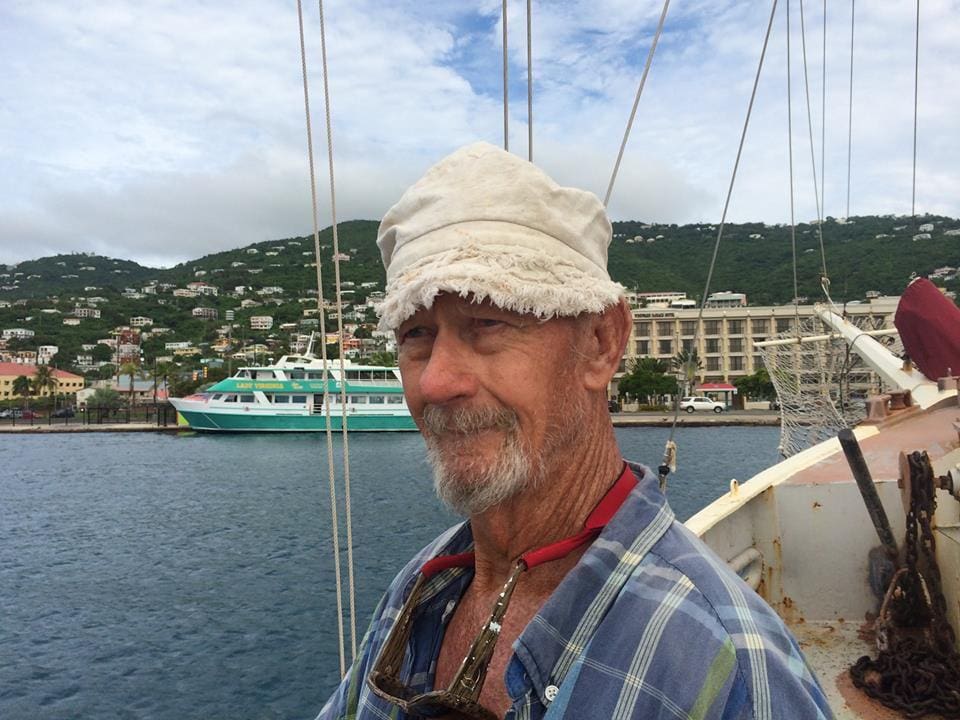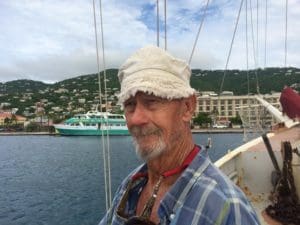 The body of well-known Hassel Island sailmaker Manfred Dittrich was pulled from the water near Yacht Haven Grande on St. Thomas at about 10 p.m. Sunday night. He was 80.
According to the V.I. Police Department, 911 was called at 10:22. When police arrived Dittrich's body was found lying face up on the dinghy dock. There were no signs of foul play.
In a phone interview, his son RembrandtLee Dittrich said he felt certain his father died from an accident. "My father can't swim."
A private man with a powerful work ethic, Dittrich arrived on St. Thomas in 1968, according to his son.
Manfred Dittrich was born in Berlin, Germany, and raised in Hamburg. He took to the sea as a stowaway, the first time at the age of 12. He was brought back, but escaped again at 14, his son said. From there he sailed the Mediterranean for several years before finding his way to the Caribbean.
Manfred took over a sail loft on Hassel Island in St. Thomas harbor where he lived and worked for 48 years.
"He was a wayward sailor," RembrandtLee said, because unlike most sailors, his father took to the land and stayed there.
Former Hassel Island resident Barbara Lawrence said Manfred would sometimes work all night long, which his son said accounted for the impression that his father was an introvert.
"He might talk to you for 30 seconds, but then it was 'back to work.'" RembrandtLee said.
Manfred was an institution, but though the Source approached him several times about doing a feature story on his life and work, he dodged all attempts to profile him.
"It's the end of an era," Lawrence said.
"It seemed that Manfred was on Hassel Island forever," said former sailmaker Colette Monroe, who for 13 years had her own canvas shop in Frenchtown.
"Manfred offered advice and would share a few yards of canvas or vinyl, she said. She called Manfred generous and said his skills were impressive. "He knew every piece of hardware on a traditional schooner; he could splice line and thimbles better than most."
She said he never seemed tired … and he was "terribly funny."
He is survived by his son, RembrandtLee, and his daughter, Kayla Dittrich.
The Source will keep readers updated when and if a memorial service is planned.