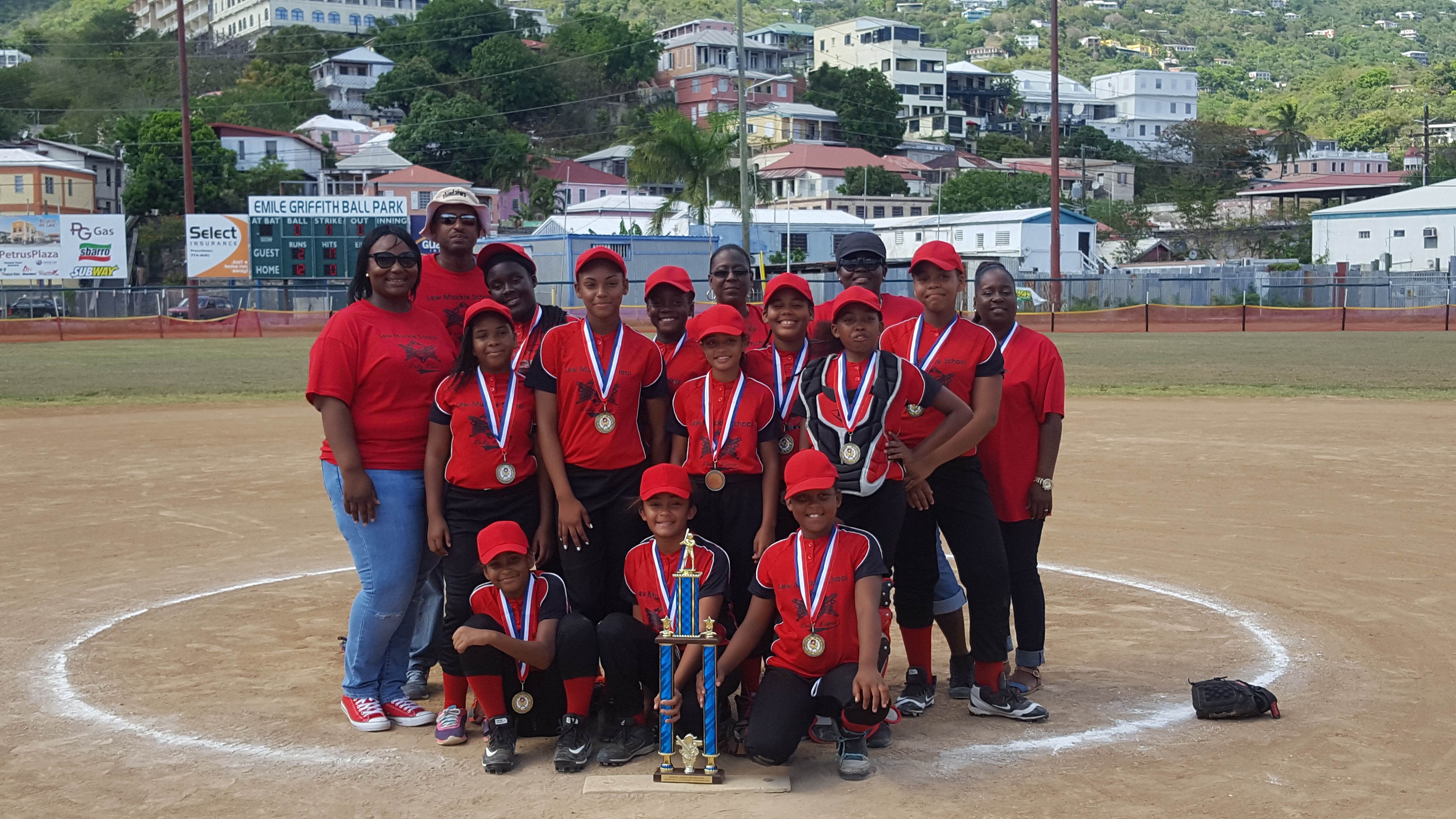 St. Croix's Lew Muckle Elementary School (LMES) Lady Lions Softball Team scored 17 to 6 and 12 to 2 in a best out of three match against the St. Thomas – St. John District's champions, the Joseph Gomez Elementary School. The Lady Lions have captured the Sports, Parks and Recreation's Territorial Elementary League title on Saturday, May 14, at Emile Griffith Park on St. Thomas.
LMES Lady Lions are coached by Wendy Wynter, along with Shermaine Springer, Lisa Thomas, Singo Sprauve and Rashida Rawlins.
The team members are Shandeah Mustafah, Leeana Roebuck, Jailene Ramirez, K'Asia Hoheb, Omyah Rodriquez, Shania Cruisckshank, Xandria Acevedo, Jah'Laiyah Hendrickson, Te'Arra Williams, Erica Cherry and Amhara Simmiolkjier.
For more information on LMES Lady Lions Softball Team, contact Wendy Wynter at 778-5286.