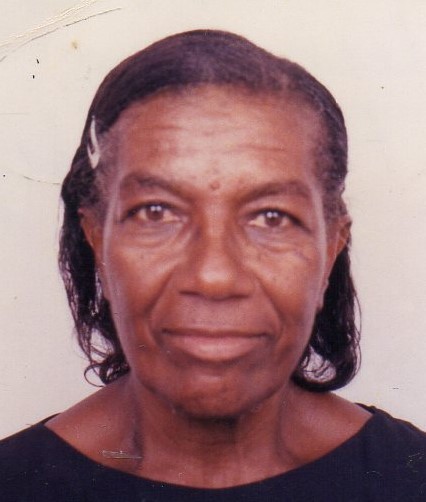 It is with great sadness that we announce the passing of Loretta Priscilla Nanton Niles, 78, daughter of John and Margaret John Nanton of Antigua, on May 13. She was preceded in death by her husband, Nathaniel Niles, and by special friend Cedric Prince. She was lovingly surrounded by family in Rock Hill, S.C., as she went to be with the Lord.
Loretta was born and raised in Antigua before moving to St. Croix to raise her family. She loved to garden and was always willing to share the fruits of her labor. Loretta was faithful member of the Seventh-day Adventist faith and loved the Lord immensely. She dedicated her life to Him and to helping others where she worked as a domestic worker while raising her children.
Loretta was a mother of 10 and is survived by sons: Naraine Niles of Antigua and Hesketh Niles of New York. She is survived by daughters: Elouise Beadle of New York, Jeanette Boler of Virginia, Rhea Scarborough of St. Croix, Patricia Niles of South Carolina, Juliette Peoples of South Carolina, Medine Nanton of St. Croix, Mavis Nanton of Florida and Kathleen Boston of Florida.
Loretta was the youngest of 10 children and was preceded in death by sisters: Mary Ann George Rawlins, Trephena Nanton Josiah, Mary Nanton Spencer, Rose Nanton Joseph, Eunice Nanton and Kathleen Nanton; and by brother, Clifford Nanton. She is survived by sisters: Ethel Nanton Henry of Ohio and Josephine Doreen Nanton Sealy of Florida.
She was the grandmother of Ray Beadle, Latoya Beadle, John Brooks Jr., Jason Brooks, Shenika Niles, Hiram Rosa Jr., Shawn Maduro, Celeste Maduro, Jahmude Maduro, Cleona Scarborough, Tino Buntin, Alvric Joseph, Leana Joseph, Tishani Hendrickson, Meleike Boston, Travis Skeete, Adam Turnbull, Dinelle Dinnard, Matthew Skeete, Quanae Christian, Quasheem Christian, Qualeed Christian, Quaniecia Christian, Quashane Christian, Quadiva Christian, Mikeyla Othello, Quanesh Wimberly, Qwavion Wimberly, Kwon Wimberly, Jhakye Pierre and Jerrykuoa Pierra; and she is survived by many nieces, nephews, great-grandchildren, family and friends too numerous to mention.
Parker Funeral Home in Rock Hill, S.C., has been entrusted with her care. Services will be held at 2 p.m. on Tuesday, May 24, in Rock Hill, at the Chapel at Parker Funeral Home, immediately followed by the burial at Barber Memorial Gardens in Rock Hill, S.C.