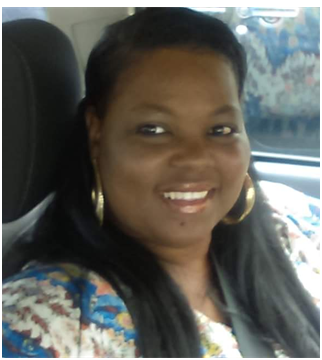 Teshanee R. Rodgers of Estate La Grande Princesse died on April 30. She was 36 years old.
She is survived by her mother, Brenda Parris–Hodge; father, Roy Rodgers; grandmother, Emelda Parris; daughter, Ta'Jhanique Cumberbatch; son, Azariel Hamilton; brother, Russell Rodgers; sisters: Kama Rodgers, Ebony Hodge and Tamika Hodge; aunts: Lorolley Hall, Harriet Robles, Annette Parris, Myrna Payne, Mary Parris, Glenice Parris, Sandra Rodgers, Lenore Rodgers and Malvena Rodgers-Petersen; uncles: Wendell Parris Sr., James Parris, Randall Parris, Wayne Parris, Joseph Parris Jr., James Rodgers and Leonard Rodgers Jr.
She is also survived by nephews: Kamani Rodgers-Henry, Malachi Maclorrain and Jordan Rodgers; niece: Faith Greaux and Jasmine Rodgers; godparents: Myrtle Vallarde, Shirley Liburd and Stephanie Nielsen; godchildren: Jahnya Phipps, N'Yasiah Almestica and Noah Ballentine; special family and friends: Kanika Pennyfeather, Ayana Payne–Irvin, Shyla Marshall–Almestica, Veronica Jeffrey, Michelle Williams, Alekisha Petersen, Jamal Nielsen and Carla Baird; and other relatives and friends too numerous to mention.
A viewing will be held at 9 a.m. and a funeral service at 10 a.m. on Wednesday May 18, at City of Refuge Worship Center in Baron Spot. Interment will follow at Kingshill Cemetery.
All arrangements are by James Memorial Funeral Home Inc.