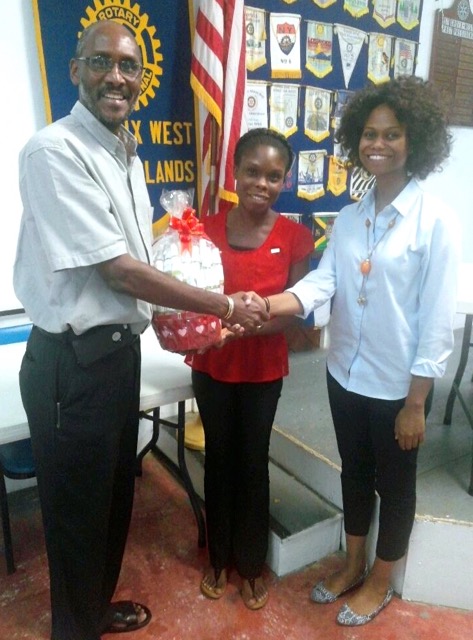 In an effort to prevent the spread of the Zika virus on St. Croix, the Rotary Club of St. Croix West donated 100 bottles of insect repellent to the Frederiksted Health Center at its weekly meeting Tuesday.
The insect repellents are to be distributed to pregnant women who visit the clinic.
"The Zika virus appears to be especially dangerous to pregnant women and their babies," Rotary of St. Croix West President Jennell Bryan said in a statement. "This donation of insect repellents is to help to protect pregnant women and their unborn babies."
The donation also highlights two areas of focus of Rotary – maternal and child health and disease prevention and treatment, Bryan said.
Frederiksted Health Center Board Chairman John Abramson Jr. accepted the donation and thanked the club.