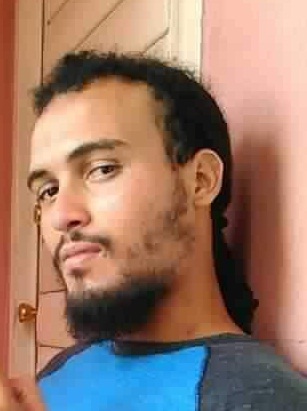 Luis Vargas, also known as "Squeez," died on April 14.
He is survived by his mother, Julia Luisa Cirino; brothers: Juan Medina, Angel Daniel Cirino and Anthony Ortiz; sisters: Ivelisse Medina and Kiara Ortiz; sister-in-law, Nigema Shamara Navarro; aunts: Carmen, Julia, Margarita Medina and Rosa Gomez; grandfather: Jose Medina Sr.; uncles: Jose Medina Jr. and Martin Rivera; nieces: Jahzara Jahnelcy, Jalaya Jamra, Jahlessa Jayla Medina and Nicole Rivera; nephews: Juan Emanuel Medina and Angel Rivera; cousins: Nelson Ayala, Samuel, David, Carlos, Iliana Rivera, Jose, Yolanda Felix and Andriana Medina; and other relatives and friends too numerous to mention.
A viewing will take place at 9 a.m. and a funeral service at 10 a.m. on Friday, May 6, at Iglesia de Dios Pentecostal, Calquohoun. Interment will follow at Kingshill Cemetery.
Arrangements are entrusted to Divine Funeral Services and Crematory. We own and operate our own crematory. Let us offer you a Dignified Funeral, affordable by all. Tel: 773-0003/fax: 773-3003.