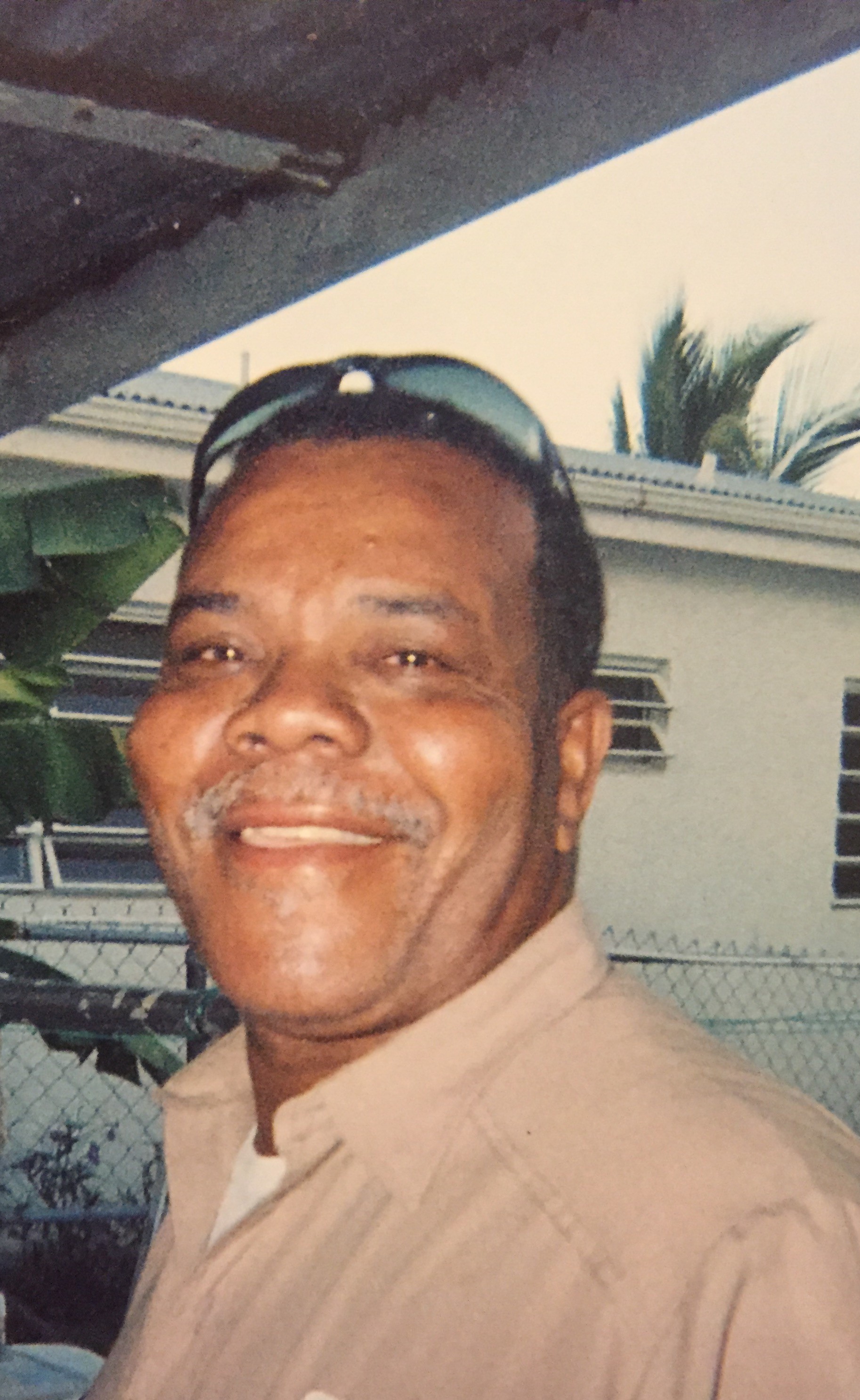 Valentine Fraites Richardson, also known as "Val," died in his home on April 19. He was 67 years old.
Richardson was born on Feb. 24, 1949, on St. Kitts to his parents, Joseph and Gwendolyn Fraites. He moved to St. Croix as a child with his parents. Richardson was a hardworking man, who dedicated his life to caring and providing for his family.
Val Richardson is survived by his wife, Brenda Richardson; children: Charon Richardson, Brenda Richardson, Denise Richardson, Joyon Hare, Amanda Richardson and Robert Richardson; grandchildren: Phylicia Preston, Natasha Adams, Tyonna Jones, Anthony Alfred Jr., and Jaleb and Jackson Hare; great-grandchildren: Alyssa Richardson, Gavin and Grayson Preston; and siblings: Margaret Christopher, Austin Richardson, Stephanie Fraites Richardson, Godfrey Bertie, Sonia Fraites, Leonard Fraites, Lascelles Fraites, Derek Fraites and Alicia Richardson-Neely.
He is also survived by sons-in-law: Jenaro Hare, Gary Preston and Stacy Adams; sisters-in-law: Sharon, Judy and Anne; brothers-in-law: Kenneth, Bernard, Donald, George, Christopher and Leroy; and his special friends and family: the Kelly family, the Coates family, the Weatherill family, the McFarland family, the Joseph family, the Dover family, Elvena Martin, Dahlia Brown, the Rolston family, the McDougal family, the Hamilton family and the Walker family.
There will be a viewing held at 9 a.m. followed by a funeral service at 10 a.m. on Friday, April 29, at Speak the Word Ministries. Interment will be at Kingshill Cemetery.
All arrangements are by James Memorial Funeral Home Inc.