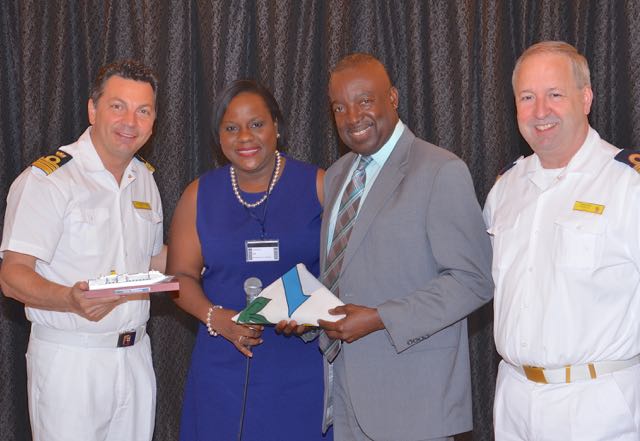 When Costa Deliziosa called on St. Thomas on Thursday, it was the first time a Costa Cruises ship stopped in the territory in almost 15 years.
Costa Cruises is an Italian cruise line headquartered in Genoa, Italy. According to a statement issued Thursday, customs regulations implemented in the last 15 years made entering American ports more challenging for non-U.S. passengers and crew. As a result, many ships suspended calls to the U.S. Virgin Islands.
Costa Deliziosa's call Thursday "signals the resumption of a valuable relationship between Costa Cruises and St. Thomas as the line begins its gradual reentry into the market," said Joseph B. Boschulte, president and chief executive officer of the West Indian Co. Ltd.
"WICO's association with the line goes back to the 1960s," Boschulte said. "Many will remember the Carla C. It was a mutually beneficial relationship then and one that we certainly intend to strengthen now."
Boschulte said discussions with European-based lines are a part of WICO's plan to increase the number of cruise ships calling on the territory and to diversify cruise visitor source countries.