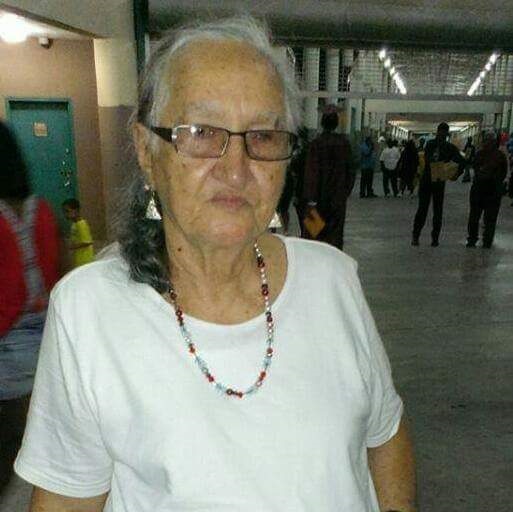 Vida Veronica Louis, also known as "Granny," of Estate Grove Place died on Feb. 16. She was 75 years old.
She is survived by her spouse, John Baptiste Louis, also known as "Daddy Peter;" daughters: Alix Veronica Govia, Phillipa Govia Lang, Beatrice Christina Louis and Joan Iantha Louis; and grandchildren: Cindy B. Govia, Sheila R. Govia, Damian A. Lang, Mekala N. Lang, Waleed D. Lang, Andie A. Lang, Derika N. Thompson, Khaleed A. Lang, Joshan A. Lang, Ché J. Lang, Daijah N. Francis, Shalanté M. Lang, Aaliyah V. Lang, Raheem Louis, Roshanya Roach, Khadeen Govia, Keshawn Louis, Keishanté Bannis, Kenique Louis, Jovern Soto, Renna Roach, Reyonce Roach, Kia Ritter (adopted) and Karemm Marciel (adopted).
She is also survived by great-grandchildren; Damian Lang Jr., Leshawn Govia, Damisha Lang, Shakala Francis, Nattasia Lang, Shyann Francis, Nataijah Lang, Kenique Richard, Andirea Lang, Thalia Wiggley, Madison Francis, Aalianna Woodley and Aashala Hogan, Aveanna; sisters: Lillian Govia Ali, Louvina Govia, Agnes Govia and Mary Govia; brothers: Malcolm Govia, Emmanuel Govia, Johnny Govia and Francis Govia; and nieces: Virginia Govia, Arlene Govia, Thessel Govia, Graeme Govia and Ashley Govia.
Other survivors include nephews: Rueben Govia, Simeon Govia, Glen Govia, Franklyn Govia, Sergie Govia, Damian Berry and Rajeeve Govia; brother-in-law, Morris Neilson; sisters-in-law: Elizabert Neilson and Monica Jame; godchild, Elroy Nauthon; special friends: Helen Genalette, Ms. Joseph, Sister Madaline, Sister Justina, Sister Chapman, Sister Benjamin, Vernalyn Charles and Jackqualin Brown Greenidge; cousins and other relatives: the Liddy, Berry, Laplace, Govia and King families; other relatives and friends too numerous to mention.
The viewing will take place at 9 a.m. followed by a funeral service at 10 a.m. on Thursday, March10, at Calvary Baptist Church. Interment will follow at Kingshill Cemetery.
All arrangements are by James Memorial Funeral Home Inc.