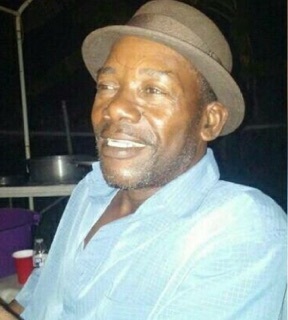 Ulrick Vernon Acoy of Estate Calquohoun, also known as "Ricky" or "Yasu," died on Feb. 29. He was 53 years old.
He is survived by his companion, Wanda Dash; mother, Ada Powell-Acoy; father, Lauritz Acoy; stepmother, Dorothy Acoy; son, Jahmal Ulrick Acoy; sisters: Annette Krigger, Terri Acoy, Barbara Acoy, Laura Acoy, Vivian Acoy and Shenelle Acoy; brothers: Alton Krigger, Albert Krigger, Alvaris Krigger, Lauritz Acoy Jr. and Herman Jackson Jr.; aunts: Sarah Powell-James and Iris Acoy-Canton; uncles: Hubert Acoy and Arthur Powell; brother-in-law, Lucien "Sabree" Spencer; sister-in-law, Melania Krigger; special friends: Rupert McIntosh "Juba," Roy Barnes, Johanas Francois and Herman Jackson Jr.; and nieces, nephews, cousins, other relatives and friends too numerous to mention.
There will be a viewing held at 9 a.m. followed by a funeral service at 10 a.m. on Friday, March 11, at Friedensfeld (Midland) Moravian Church. Interment will be at Kingshill Cemetery.
All arrangements are by James Memorial Funeral Home Inc.