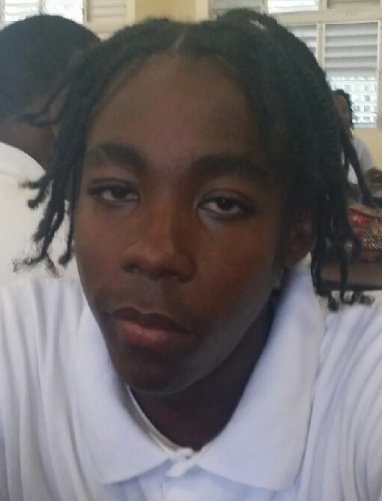 Joseph N. Harris III, also known as "Jo Jo," died on Jan. 27. He was 18 years old.
He was preceded in death by his father, Joseph N. Harris Jr.; sister, Ashema Harris; brother, Alie Benjamin; and aunt, Justina Noel.
JoJo leaves to cherish his memory, his mother, Yvette M. R. Benjamin; grandmother, Christinita Benjamin; sisters: Natasha Harris, Akima Benjamin and Asheba Benjamin; brother, Raymond Codrington; nephews: RayquanWilliams and Ashaun Derricks; nieces: Ashema Derricks, Faith Samuel and Raydiance Codrington; aunts: Mae Louis Barnes, Debra Lenhart and Carmen James; uncles: Ruben Prince, Steve Benjamin, Ian Benjamin, Adrian Benjamin and Leslie Benjamin; and brothers-in-law: Donell Samuel and Melvin Sheppard.
He is also survived by sister-in-law, Candace Roberts; godmother, Mary Pennyfeather; godchild, Kevin James; special friends: Julio Cruz Jr., Jovani, Johnatan, and Miguel and Julio Cruz Sr.; cousins and other relatives: Sharon Title, Jermaine, Della, Nina, Sonia, Michael, Shantea, Phenas, Erica, Eric, Carol, Shalimar, Donya, Terry, Leo, Regina, Ruben, Chrissy, Denaldo, Claire, Ferguson, Donald, Christopher, Kevin, Kiana, Carolyn and Stephanie; as well as other relatives and friends too numerous to mention.
A funeral service will take place at 10 a.m. on Wednesday, Feb. 24, at New Testament Church of God. Interment will follow at Kingshill Cemetery.
All arrangements are by James Memorial Funeral Home Inc.