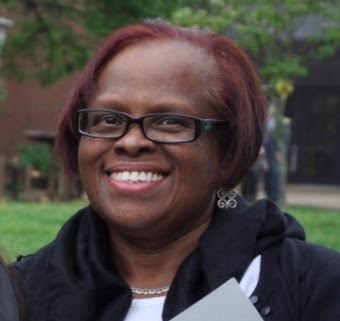 Lavern Shulterbrandt Perez, better known as "Lavie," of Richmond, St. Croix, passed away peacefully on Feb. 3, with her family by her side at the Inova Fair Oaks Hospital in Virginia. She was 62 years old.
She was preceded in death by her mother, Edris McNamara; father, Roy Shulterbrandt; and Frank McNamara.
Lavern is survived by her brothers: James McNamara, Edward McNamara Sr., Dean Mason, Ira Shulterbrandt and Roy Shulterbrandt Jr.; sisters: Ingrid Hendricks-Bermudez, Frances Washington, Bernadette Worthy, Cheryl S. Plaskett, and Cherilyn and Eve Shulterbrandt; nieces: Cheriice and Chantel McNamara, Shira Lee, Kia McNamara-Michael, Jessica Bermudez-Smith, Robyn Howell, Winnie, Tomika and Elizabeth Shulterbrandt and Simone Plaskett; nephews: Anibal, Edward, Felix and Derek Bermudez, Anthony Lee, Edward McNamara Jr, LeRoi Plaskett, Terrell Phaire and Duran Perkins; in-laws: Grace McNamara, Sally George, Neal Worthy, Joe Washington, Rochelle Bermudez, Tara Blackman and Kenneth Michael Sr.
She is also survived by aunts: Yvonne and Daryl Roebuck, Anna Thompson, Rita, Lena and Sonja Shulterbrandt, Alda Monsanto and Yvonne Pilgrim; uncles: Monroe and Ejnar Clendenin, Frank, Dean, Ariel and David Shulterbrandt; great nieces and nephews: Deonte and Javohn Macklin, Ja'Layah Lockhart, Anand and India Ragnauth, Kenneth Jr. and Caleb Michael, Krystal and Alana Bermudez, Namarah Lee, Natalia, Regina, Gianni and Elizabeth Bermudez, Felix, Christian, Joshua, Derek, Isaiah, Justin Bermudez and Seth Smith; cousins: Griselle Davila, Aileen and Glenn Moorehead, Craig Lloyd, Yvette Cornell, as well as others too numerous to mention.
Other survivors include family and friends: the Finch, Roebuck, Clendenin and Bermudez families, Anibal and Rita Bermudez, Polly, Yolanda and Erick Murray, Pearl and Desiree Miranda, Juan Valentin, Diane Christian, Tedy Moorehead, Nikita and McKenzie Harris, Claire and Janis Esannason, Fidel Belardo, Kenny Schuster, Karl Haywood, Kenny Gittens, CherryAnn Carlock, Denny and Rickie George, Mike, Sarah and Easton Smith, Alfred John, Roy Moorehead, Karen Stewart, Roberto Santos, Debbie and Meryl Ross, Gary Liburd, Rita de'Chabert-Schuster, Joyce Schuster, Dwayne Howell, Lydia and Lisa Thomas, Elsie Galloway, Joyce Romney, Clayron Royer, Florina and Corine Barnes, Irma Wade, Juliet Thomas, Kemi McFarlane, Lucinthia Marshall, Lynette Greenidge, Troy Somme, Raquel Parilla, Roy and Helena Vialet, Joan Applewhite, Maria Encarnacion, Aurora Encarnacion, Maryann Pickard, Sybil Thomas, the McCalpin family and the Holy Cross family; as well as other friends and families too numerous to mention.
The Celebration of Lavie's life as a sister, aunt, great aunt, cousin and friend will be held on Friday, Feb. 19, at the Holy Cross Catholic Church, in Christiansted. Viewing and tributes will begin at 9:30 a.m. followed by the service at 10:30 a.m. Interment will follow at Christiansted Cemetery.
The family would appreciate it if those in attendance wear purple.
All arrangements are by James Memorial Funeral Home Inc.