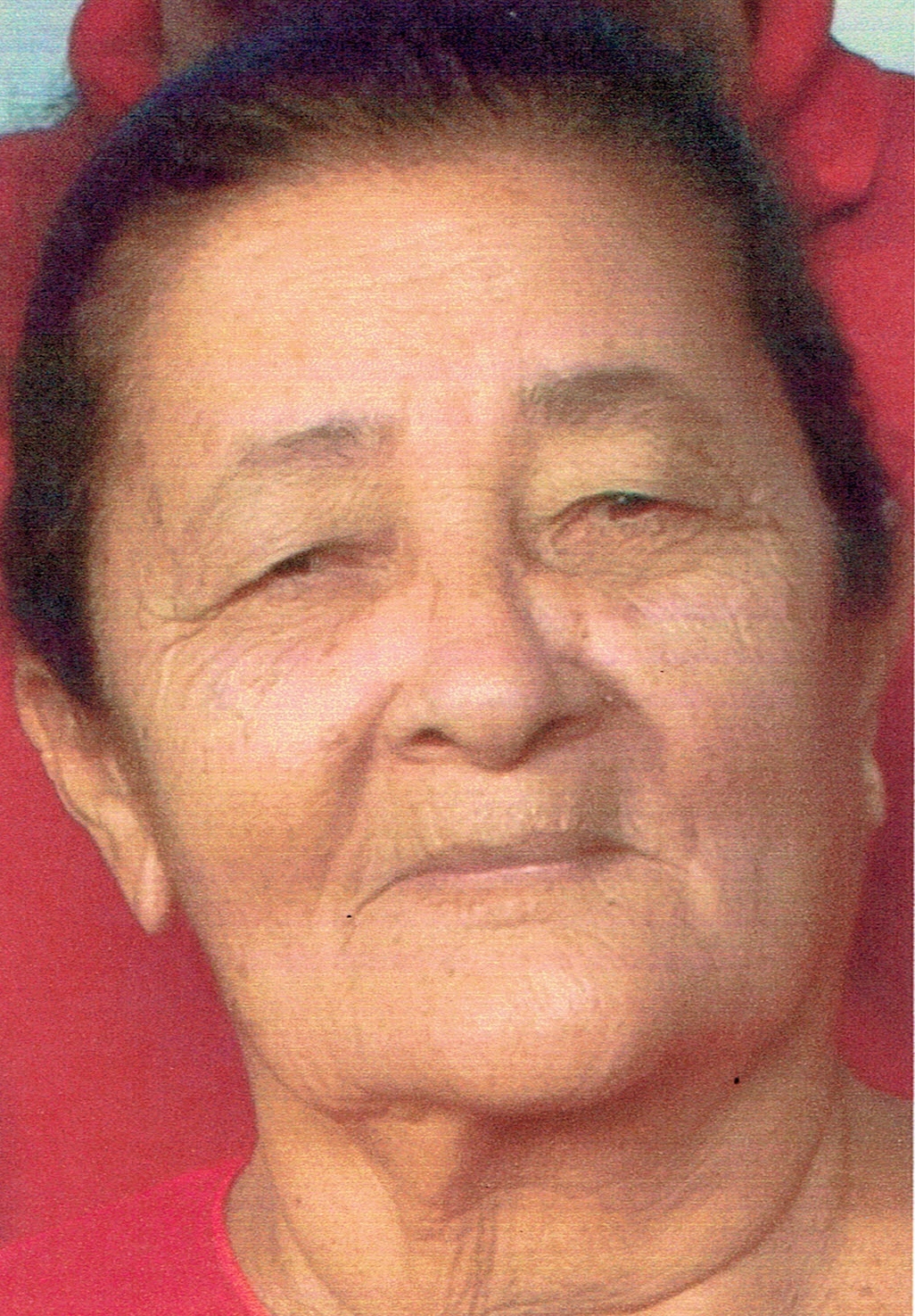 Ursina Velasquez died on Jan. 22.
She was preceded in death by her mother, Felicita Sanes; and father, Narciso Morales.
She is survived by her husband, Isabelo Velasquez; daughters: Vilma Ramos, Yolanda Morales, Minerva Saldana and Judith Velasquez; brothers: Luis Enrique "Guito" Morales and Juan Antonio "Tonin" Morales; aunts: Leonor Ayala and Guillermina Ayala Benitez; sons-in-law: Felipe Ramos, Edwin Morales Jr. and Leonaldo Saldana Jr.; sisters-in-law: Ana "Annie" Morales and Rita Morales; niece, Tahiria Morales; nephews: Jose Manuel Morales, Luis Enrique Morales Jr. and Carlos Rueben Morales; and granddaughter, Giselle Cipriani (Ruben Cipriani).
She is also survived by grandsons: Leonaldo Saldana III (Gitzy Saldana), Marciano Danois, Francisco Danois, Emanuel Jr. and Angeles Morales; great-grandson, Javier Saldana; special friends: Provi Torres, Naef Awawdeh, Nael Awawdeh, Aeab Awawdeh, Carmen Ayala, Members of Iglesia Cristiana Camino A Damasco, Margarita Belardo, Tabitha Phangyou, Hilda Martinez and Luz M. Viera; as well as other relatives and friends too numerous to mention.
Special thanks to Continuum Care, Sharon, Leo, Laura, Dr. Pedersen and staff, Dr. Treasure and staff, Dr. Prasad and staff, Dr. Kalhoun and staff, St. Croix MRI and staff.
A viewing will be held from 3-5 p.m. on Wednesday, Jan. 27, at Divine Funeral Services.
A second viewing will take place at 9 a.m. followed by a funeral service at 10 a.m. on Thursday, Jan. 28, at Iglesia Camino A Damasco, No. 56 Mars Hill, Frederiksted. Interment will be at Kingshill Cemetery.
Arrangements are entrusted to Divine Funeral Services and Crematory. We own and operate our own crematory. Let us offer you a Dignified Funeral, affordable by all. Tel: 773-0003/fax: 773-3003.