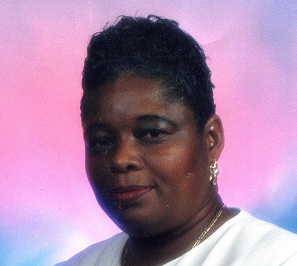 Hyacinth Euretha Richardson died on Jan. 6.
She survived by her mother, Gwendolyn Clarke; husband, Franklin D. Richardson; daughters: Gwendolyn A. Williams and Suzanne M. Williams; son, Franklin A. Richardson; adopted daughter, Denise Cromwell-Brown; grandchildren: Shaquida Richardson, Brandon Lewis and Shynycia Richardson; sisters: Maureen Clarke and Yvonne Clarke; brothers: Malcolm Clarke, Marston Clark, Ivan Clarke, Ivor Clarke, Patrick Allan Clarke and Irwin "Weekes" Clarke; and sisters-in-law: Jadene Clarke, Glennette Clarke, Molleen Clarke, Sheryl Richardson, Doreen Richardson, Mary Richardson, Gaynell Richardson and Veronica Johnson.
She is also survived by brothers-in-law: Mario Richardson and Haraldo Richardson; aunt, Marjorie Fields; uncle, Clyde Clarke; nieces: Karen Clarke-Carrington, Renee Clarke-Beckles, Sharifa Clarke, Ifa Clarke, Ayo Clarke, Sunita Clarke, Toni Clarke, Maxine Richardson, Joann Felician, Engrid Thurston, Laverne Stout, Patricia Richardson and Ariann Petersen; and nephews: Ron Clarke, Andre Clarke, Shane Clarke, Justin Clarke, Joshua Clarke, Alex Clarke, Troy Clarke, Nicolai Clarke, Chris Clarke, Gino Clarke, Dave Davis, Oumbashi Petersen, Divincy Francis, Jadoni Francis and Exavia Richardson.
Other survivors include cousins: Patrick and Jonita Durant, the Durant family, Heather Fields, Adrian Haywood, Delores Fields, Jeffrey Fields, Erica Durant and Angela Clarke; adopted grandchildren: Gregory Mercado, Erreel Mercado, Ashlee Brown, Natalie Brown and Shamoya Clendinen; great nephews: Crayshane Clarke, Mathieu Carrington, Ethan Carrington and Kadish Beckles; goddaughter, Donna Thomas; godson, Amafi Petersen; special friends: Frances Stephenson, Silvena Etienne (deceased), Lydia Ross, Maria and Joe Dublin, Theresa Carter, Joan Stephenson and Vera Emmanuel; as well as other relatives and friends too numerous to mention.
The family requests that mourners wear purple colors (no black).
The funeral service will be held at 10 a.m. on Wednesday, Jan. 20, at Friedensburg Moravian Church. Interment will follow at Kingshill Cemetery.
Arrangements are entrusted to Divine Funeral Services and Crematory. We own and operate our own crematory. Let us offer you a Dignified Funeral, affordable by all. Tel: 773-0003/fax: 773-3003.