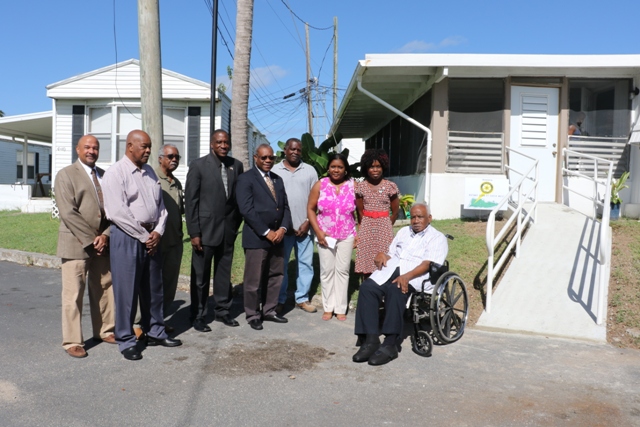 For over 47 years, Rotary Club St. Croix West has been making meaningful contributions to community residents through various projects. This year, it partnered with the Virgin Islands University Center for Excellence in Developmental Disabilities (VIUCEDD) to implement the Access Ramps to Freedom project. The goal of the ramp project is to construct at least three wheel chair ramps to provide persons, who are experiencing mobility problems due to a physical disability or a condition of aging, access into and out of their homes, and the freedom to remain in their homes and communities.
VIUCEDD is a community program of UVI that provides supports for persons with disabilities, ensuring that they live independent and inclusive lives. There is such a great need among the members of the community who are disabled, and with limited resources, it requires the efforts of the Rotary's partners. This collaboration fulfills one of VIUCEDD's overarching goals, which is capacity building.
On Friday, Nov. 20, a ceremony was held at the residence of Veteran Calvin Burke, the first recipient of an accessible ramp. Present at the ceremony were Rotary Club of St. Croix West's president, Jennell Bryan; Rotary District 7020 governor, Felix Stubbs; director of Veterans Affairs, Patrick Farrell; assistant director of VIUCEDD, Sharon Williams; and the project's contractor, Addison Demming.
Burke praised the efforts of the individuals and organizations that made it possible for him to able to move freely and independently in and out of his home. He acknowledged the responsiveness of Patrick Farrell when he first requested assistance. Farrell noted that ADA Coordinator Jamila Russell of the Governor's Office also played an important role in getting the service that Veteran Burke deserves.
Anyone who is interested in this project may contact Sharon Williams by calling 692-4267 or e-mailing Sharon.williams@uvi.edu for additional information.