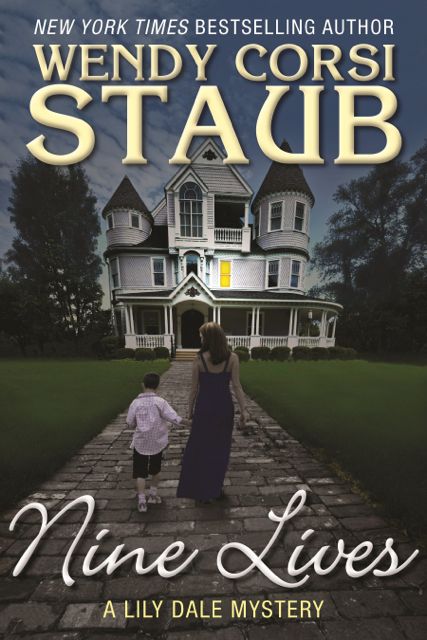 "Nine Lives: A Lily Dale Mystery" by Wendy Corsi Staub
c.2015, Crooked Lane Books $24.99 288 pages
"Aha! There you are!" How many times have you said that in your lifetime?
A dozen times playing hide-and-seek; a hundred times looking for lost possessions; weekly when living with someone who's mobile and active.
There you are! The search is complete unless, as in the new mystery, "Nine Lives" by Wendy Corsi Staub, the loss runs deeper…
Bella Jordan was sure that she'd have an old Victorian house again someday.
She didn't want to leave the one she'd lived in for so long, but she had to: she couldn't afford it anymore, after having lost her job and her husband, both within a few months. At least she still had Max, her 5-year-old son, her life.
It wouldn't be any fun moving from New York to Chicago to stay with her late husband's mother, but that had to be done. Millicent (or Maleficent, as Bella sometimes called her privately) was the kind of woman who disapproved of everything.
Bella just wanted her life back.
The drive to Chicago wouldn't take long; she hoped they'd make it in time for Max to see the July 4th Fireworks from Navy Pier. They'd camp along the way – anything to save a few dollars – but along the road to the first campground, something odd happened that Bella had a hard time explaining.
Through a strange set of circumstances, she and Max landed in the small town of Lily Dale, N.Y., home to a community of psychics, one of which who'd recently drowned in a lake behind her home. Because Bella had car troubles and needed a place to stay, and because the summer season was imminent and guests would arrive soon, she was asked to help manage the woman's guesthouse.
But things in "the Dale" were just too weird for her, and Bella's imagination ran wild. She kept hearing odd noises, too many people had keys to the guest house, and the death of the original owner was looking more deliberate than accidental.
And yet, try as she might, Bella couldn't seem to leave the odd little enclave – although there was someone who really wanted her to go…
Now that I see a synopsis written down, I suppose one could say that "Nine Lives" is somewhat convoluted. And that would be correct: it is, and a bit clichéd, too.
It's also filled with deliciously irresistible creepiness.
Starting with a real town as setting – a town filled with people who talk to the dead – the author layers on the goosebumps with a murder that may not be a murder and a fictional cast of characters that will keep you guessing.
The ghosties and seers aren't the only thing that creates chills here; Staub also turns up the dial on psychological terror. What more could you want?
Not much, because this is a whodunit lover's whodunit, packed with everything you expect in a mystery and a little more. "Nine Lives" is a curl-up-and-read kind of book, and if that's what you need – there you are.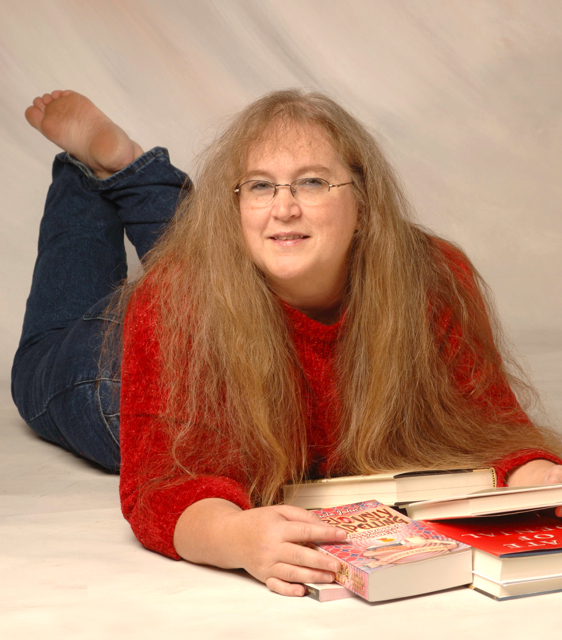 __
The Bookworm is Terri Schlichenmeyer. Terri has been reading since she was 3 years old and never goes anywhere without a book. Her self-syndicated book reviews appear in more than 260 newspapers.