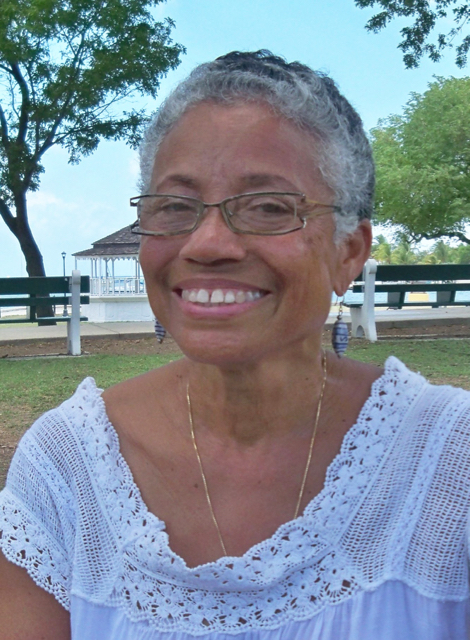 Zoraida E. Jacobs is retiring, wrapping up her career in the Department of Education the end of this month. But she said she isn't going to sit around and scratch her head wondering what to do. She hopes to keep the public educated and informed on subjects that are pertinent to young and old on St. Croix.
"I never thought about being a teacher," Jacobs recalled recently. "I actually wanted to join the Army after graduating from St. Joseph's High School. My counselors in the Upward Bound program I was in convinced me to go to college instead."
Jacobs attended the College of the Virgin Islands, now the University of the Virgin Islands, on St. Croix and St. Thomas, earning her bachelor's degree in elementary education. She earned a master's degree in inter-cultural communication from the Monterey Institute of International Studies.
Jacobs began her career in the classroom in the mid 1970s as a teacher at Alfredo Andrews and Lew Muckle Elementary Schools.
Most of her career she spent outside the classroom, organizing and developing programs at the Department of Education as the Reading Campaign coordinator. She called herself an elementary school teacher on special assignment.
She also worked directly with youth, managing and supervising programs at the University of the Virgin Islands 4H Cooperative Extension Services on St. Croix and St. Thomas for 18 years. She was a program leader as a 4H youth specialist, developing and leading programs. In the early 1980s, she and her supervisor at 4H organized a Caribbean Youth Conference on St. Croix. Prior to the conference she traveled to islands from St. Martin to Barbados speaking to youth in several organizations encouraging them to attend the conference.
"I still have parents and students that come up to me and say how much they enjoyed and appreciated the programs in 4H," Jacobs said.
She was involved in the teen apprenticeship program and the St. Croix Youth Council, always promoting the culture of St. Croix and showing youth the way to make a living on her beloved island.
"I believe every child on St. Croix needs to know everything from A to Z about the sea that surrounds us," Jacobs said. "And they all should learn to swim and find out about job opportunities in the marine industry."
Jacobs is a firm believer in literacy and has worked in and volunteered in many facets of literacy. She was the literacy coordinator, recruiting and training volunteers to teach reading to adults. She currently works as the Department of Education Reading Campaign coordinator, writing and managing programs promoting reading. She has collaborated with the Friends of St. Croix Libraries establishing poetry readings and young authors camps.
While involved with the Virgin Islands Puerto Rico Friendship Committee she organized the Spanish Collection of reading materials for adults and children at the Florence Williams Public Library.
Jacobs said she has a passion for getting the word out about literacy and education.
For more than six years she has hosted radio talk shows interviewing people she calls "gems and treasures" involved in education on St. Croix.
She began with a show on WXTX 970 AM called "Together We Read – Together We Succeed." Jacobs currently hosts "Education: Everyone's Responsibility," on WLDV 107.9 FM, live on Saturday mornings.
The show informs people about the benefits of education and the challenges facing people today, and provides a venue for teachers, administrators and students to share with the community ongoing programs and activities in the schools. It is sponsored by the Office of School Community Relations of the Department of Education.
"I really love doing the radio programs and hope to continue to do radio or television shows to keep the public informed about current events and issues on St. Croix," Jacobs said.
In her spare time she is involved with the St. Croix Orchid Society, the Landmarks Society, and the VI Chapter Tuskegee Airmen. She is a member of the Christiansted Community Alliance, an organization with a mission to revitalize Christiansted. Jacobs is a founder of the St. Croix Seashell Society, which was organized last November.
Jacobs has traveled extensively and enjoys immersing herself in different cultures, food, customs, and traditions.
She added there is nothing like being home on St. Croix, where she was born and raised.
"I'm Crucian to the bone," Jacobs said with a wide smile. She lives on Constitution Hill on the farm where she grew up. She tends to a small herd of goats, a fruit orchard, and an orchid garden her mother cultivated.