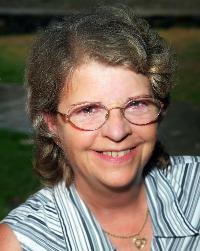 Paula V. Wilson, age 67, died quietly in her sleep on June 28.
She is survived by her husband of 20 years, Robert M. Georgopul; her sister and brother-in-law: Cindy and Don Pincele; and stepsons: Mark Peters, and Robert and Kirk Georgopul.
Paula was a graduate of Carnegie Melon University.
Paula and Robert moved to St. Croix 10 years ago from Ocean Side, Calif. Until her retirement, she was the librarian at the Whim Museum and a member of the Landmark Society. Paula was an avid reader and enjoyed genealogical research. She will be sorely missed by her devoted husband, Robert, and her faithful canine friend, Rex.
In lieu of flowers, please send donations to the Landmark Society in her name.
All arrangements are by James Memorial Funeral Home Inc.