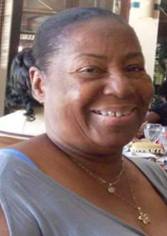 Marva Cleopha Ventura died on March 30. She was 78 years old.
She was preceded in death by her husband, Carmelo; and son, Robert Ventura Sr.
She is survived by her sons: Darian Sr., Eugene Sr. and Raymond; daughters: Ramona Faulkner, Donna Ventura- Daley, Diane and Michelle Ventura; sisters: Gertrude Hatchett, Edna O'Rielly and Beryl Schuster; brothers: Melvin, Gregory, James and Delroy Miller; sisters-in-law: Marcella Saldana and Juanita Ventura; brothers-in-law: George Ventura Sr. and Hector Ventura; daughters-in-law: Shawn Abramson-Ventura and Leah Christian; son-in-law, Rudolph Faulkner; 26 grandchildren; 24 great-grandchildren; and other family members and special friends too numerous to mention.
There will be a viewing from 8:30-9 a.m. on Saturday, April 18, at Post 85 American Legion Hall, Christiansted,
It will be followed by a second viewing at 9:30 a.m. and a funeral service at 10 a.m. at Lord God of Sabaoth Lutheran Church. Interment will be at Christiansted Cemetery.
The family requests that persons attending this celebration of life service wear festive colors.
All arrangements are by James Memorial Funeral Home Inc.