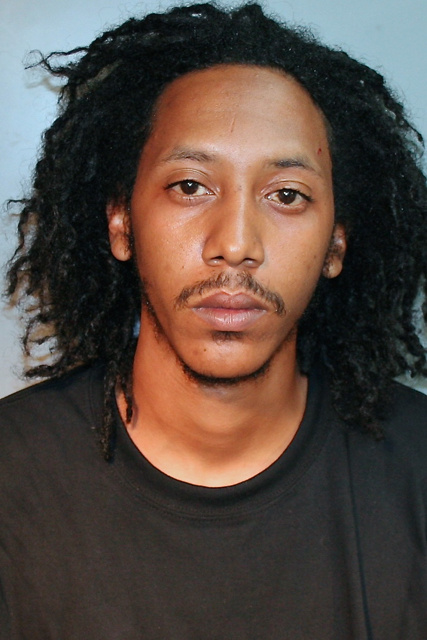 Hillman Faucher Jr., 25, of Estate Mon Bijou, was arrested early Thursday after an incident in which police say he was in possession of an unauthorized handgun.
According to the V.I. Police Department, at 1:48 a.m. the 911 emergency call center received a report of shots being fired near the Manor School in Estate Princesse. Officers were dispatched and made a check of the area, but didn't find anything.
While the officers were in the area, the 911 Emergency Call Center dispatched the officers to check Bldg. 10 in Princesse Villas after receiving a report of a disturbance involving a gun. The dispatcher also said the caller had the telephone line "open" and dispatch could hear a woman telling a man to put the gun down.
Officers arrived at the location and contacted the woman, who said she and her boyfriend had been arguing. The officers asked who else was in the apartment, and the woman indicated her boyfriend was inside. The man was reluctant to come to the door, but eventually did and spoke to the officers.
As the man approached the entry door, one of the officers observed a black gun holster on the floor of the residence. Officers asked to enter the apartment, received consent, searched the premises and were able to recover a 9 mm pistol.
The man, later identified as Faucher, was arrested and charged with unauthorized possession of a firearm and was transported to the station to be processed. Bail was set at $25,000. Unable to post bail, he was remanded to the Bureau of Corrections.