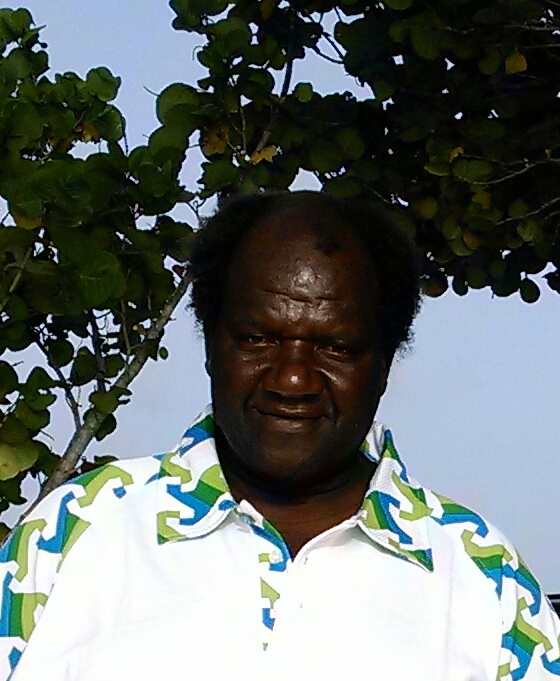 Anthony A. Matthews died on March 13.
He was preceded in death by his father, Arnold "Billy" Matthews; and mother, Bascillia Bess.
He is survived by his sisters: Nadine Matthew- Barnes, Violet Matthew- Chapman, Mary Matthew-Garlington, Orily Matthew, Jozette Matthew and Denise Frederick; brothers: Richard Matthew, Vernon Matthews, Jerome Matthew and Steven Sackey; and nieces: Rina, Rashera, Larvida, Ronfer, Sharon, Huanna, Melissa, Cynthia, Rashimma and Jewel.
He is also survived by nephews: Jeremy, Russel, Jermaine, Max, Rodney, Stan, George, Nathurlon, Corey, Micheal, Aaron, Dwayne, George, Orlando, Nathurlon, Wendell, Kevin, Matthew and Shawn; cousins: Bess, Matthews, Cornelius, Knight, Joshua, Joseph, James, Williams, the Griles family and others too numerous to mention; brother-in-law, Randy Barnes; and special friends: the Smithfield and Campo Rico family, the Milligan family, the Oversen family, the James family.
Other survivors include special friends: the Ritter Family, the late Frankie Pete and Sego Petersen family, the Adelbert and Jerry Bryant family, the Padilla family, the Moorehead family, the Tranberg family, the Smith family (La Valle), the Prince family, Rodney and Ingerborg McIntosh, Maurice Williams, Judy Hinkson, Mr. Brown, Amigo Service Station (Campo Rico), Stop and Shop Supermarket, the Charles family, Pastor Jerome James, Sister Richards, Sister Henry and Janet Browne; as well as other relatives and friends too numerous to mention.
A viewing will be held at 10 a.m. followed by a funeral service at 11 a.m. on Friday, April 10, at New Testament Church of God, 32C Estate Whim, Frederiksted. Interment will be at Frederiksted Cemetery.
Arrangements are entrusted to Divine Funeral Services LLC. We own and operate our own crematory. Let us offer you a Dignified Funeral, affordable by all. Tel: 773-0003/fax 773-3003.