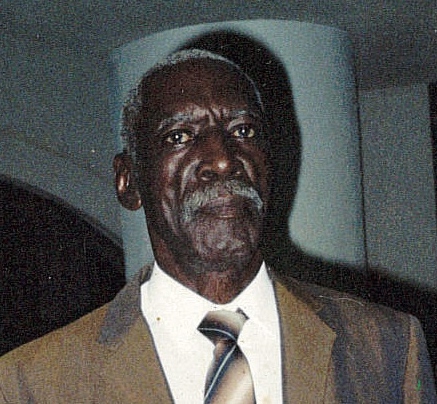 Henry Enoremo James, also known as "Dosha," of Estate Strawberry died on March 15. He was 77 years old.
He is survived by his daughters: Antonia James, Henrietha James and Sabrina French; sons: Eddrick James, Michrael James, J'Neal James, Levi James and Judah James; grandchildren: Belinda Erryn-Matthis James (French), Zoe James (French) and Zaria James (French); sisters: Eugenie Samuel (Williams), Anntte Francis and Claudina Richards; brothers: Ray Strada and Amos King; nieces: Yvonne Samuel, Tywana Hale Amadee and Dianne Andreas; and nephews: Wayne Samuel, Sean Hale, Joseph Levvis Jr., Stephen Amadee and Thomas Casamie.
He is also survived by great nieces: Delicia Wessalhoft and Kahmyah Lewis; great nephews: Glenn Wessalhoft, Dwayne Wessalhoft, Kahriff Martineau and Jaheem Samuel; great-great nephew, Timothy Wessalhoft; aunt, Mary Boyce; uncle, Joseph James Jr.; uncle-in-law, David Boyce; daughters-in-law: Aisha Nadine Celestin and Barbara Grier-French; brother-in-law, William St. Clair Samuel; and special friends: Sibel James, Ada Durant and family, Eloise Williams and family (N.Y.), Oreca Knotte and family (Ga.), Merle Hendricks and family, Carmen Williams, Estelle Williams and family, Agatha Robles and family.
Other survivors include cousins and other relatives: Gerard Luz James II and family, Alga and Maude Cornelius and family, Barnest Galloway and family, Daisy Paul and family, Jacqueline Graham and family, Velma, Carline and Gerald Cains Jr. and family, Eleanor and Barbara Turner and family, and Coco; as well as other relatives and friends too numerous to mention.
There will be a viewing held at 9 a.m. and a funeral service at 10 a.m. on Tuesday, April 7, at the Seventh-day Adventist Church in Christiansted. A private sea burial will take place on Wednesday, April 8.
All arrangements are entrusted to James Memorial Funeral Home Inc.