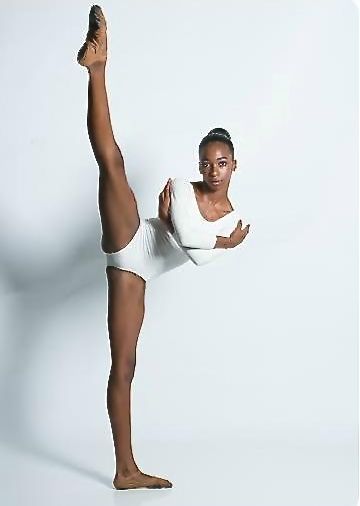 Kayla Williams, a 13-year-old member of the Music in Motion International Dance Company, will take part in the 10th annual American Youth International Ballet Competition next week in Daytona, Fla.
Charlita Schuster, artistic director of the internationally recognized ballet school and performing company, made the announcement in a news release Thursday.
According to Schuster, Williams will compete in the junior division, dancing in two sections, the classic ballet and the contemporary dance. Her classic ballet will be to the variation of "Don Quixote, Act II, Queen of the Dryads," while her contemporary piece will be to a piece titled "Broken Tape."
"Kayla displays a mature level of confidence," Schuster said.
The daughter of Kevin and Wanda Williams of St. Croix, Kayla attends St. Patrick Catholic School and is the first student from the Virgin Islands to take part in this competition.
She is coached by Schuster, assistant director Jah-Neisha Withey and dance master Mike Wootenhamer.
American Dance Competition is a pre-professional International Ballet Competition for all nationalities of dancers between the ages of 7 and 21, revealing and shaping exceptional future talents of the dance world using a pedagogical approach, rather than a competitive one.
"With our team of coaches/judges working one on one with the candidates, they receive a unique experience, in a timelessly rich and ethical atmosphere, where the art of dance is the focus," according to the program's website. "Our team of coaches/judges work individually with the candidates to transcend the potential difficulties of technical execution and help cultivate the intention behind the movements."
Partnering schools for the summer intensive dance training include the American Ballet Theater, the Atlanta Ballet, the Houston Ballet, the Joffrey Ballet, the Orlando Ballet, and the Rock School of Dance Education.
Further information about Music in Motion is available by calling Schuster at 1-340-772-5440 or by sending email to musicinmotionstx31@gmail.com.