Jewels of the Virgin Isles is a feature series profiling Virgin Islanders in the diaspora who are excelling in their respective fields and/or positively representing the USVI abroad.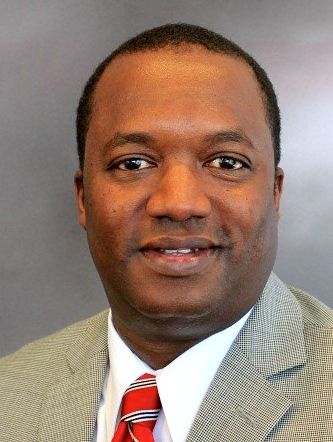 There is a certain hidden pressure for people who have gone to college to graduate and find that "good job" in the field that your parents have just spent thousands of dollars to ensure you are educated in. However, life's twists and turns often mean that your talents may be utilized in ways that you couldn't have ever imagined. Dexter L. Hendricks is a living example of this.
An academic with equally strong creative and athletic talents, Hendricks is proof that the degree is merely the foundation for the career path. A 1987 graduate of the Charlotte Amalie High School on St. Thomas, Hendricks is a mechanical engineer whose resume spans the U.S. Virgin Islands and the U.S. mainland.
His is a tale of sheer determination to be exceptional despite the bumps in the road and to always live up to the credo, "To whom much is given, much is expected."
"I was determined that when I joined the workforce I would not just be a name. I wanted to be identified as someone who had a direct impact not only on the company profits, but on the people as well," he states.
True to his word, Hendricks has honed his engineering and people skills over the past two decades to become a leader in his organization. Currently the regional director of community affairs at Turner Construction, Hendricks has brought his vision to life to ensure that his firm has a positive image in the communities in which it builds.
Hendricks said he became a mechanical engineer because he wanted to use his knowledge to help others, citing that engineers use math and science to solve problems that help everyday people. Having started his career at a drafting table with the Virgin Islands Department of Public Works and then progressing as a superintendent on construction projects throughout the Northeast with Turner Construction, Hendricks now has an opportunity to bring his talents into a common space to affect change in his industry.
"I was never the best athlete or the most intelligent in the class, but I was always determined that I would be remembered by all who met me along the way," he says. Guided by the advice of his mother to seize every opportunity, he adopted a mindset of flexibility and confidence.
These traits have enabled Hendricks to be an effective communicator and hone his ability to adapt and fit in regardless of the circumstances and today he is recognized as a leader in his organization.
He also credits this adaptability to his upbringing in the U.S. Virgin Islands. "Don't take this the wrong way," he prefaces, "but I think I am better than most people because I from St. Thomas. I can climb a genip tree and I can tie a goat. This has taught me about diversity and versatility when others have struggled to fit in," he muses about his childhood in the islands.
"Who would have thought that as a mechanical engineer I would be running a department in Community Affairs?" he remarks. In fact, some of the same strengths he displays as a problem solver in engineering have helped with this transition to management on a broader scale.
"This is something I share with the students that I mentor," he says. "I got from behind the drafting table to help those who are disenfranchised in the construction industry, and I can actually see that my work is making a difference."
Very much a family man, Hendricks says he is inspired by the work ethic and passion he witnessed by his parents, Wilburn and Lydia Hendricks in their professions because it made him yearn for that type of passion in his career. Something else they passed on to Hendricks was his infinite love for the Virgin Islands, and this is something he has passed on to his own children, D'Shai and Dhymond.
Hendricks attended Nisky Elementary School (now Ulla F. Muller Elementary School) and Wayne Aspinall Junior High School (now Addelita Cancryn Junior High School). Though he resides in New Jersey with his wife Donna, he openly displays his Virgin Islands pride and is quick to share a fact or two with anyone who expresses an interest in his accent.
"In some ways, I feel a sense of entitlement because I grew up knowing I was part of a community where everyone knew me and I knew them," he reflects about growing up in the Smith Bay area of St. Thomas. He also says that a distinguishing factor for him is that he was raised in a place where the people in power looked like him and spoke as he did.
"In the states, the principals, police and fire chief don't look like the people they serve. I, however, didn't have to look far to find role models," he comments.
Because his love for the territory is so great, Hendricks says he has a desire to mentor the youth in his hometown and show them alternative routes to fulfilling their destinies.
An avid sports enthusiast, Hendricks participated in youth sports activities throughout his formative years, developing an appreciation for teamwork and inclusiveness. He also developed a passion for music, specifically playing the trumpet, a skill that would earn him a coveted spot as a Virgin Islands ambassador in the prestigious McDonald's All American Marching Band for the 1987 Macy's Thanksgiving Day Parade in New York.
His musical ability would also later provide him with a secondary career in the U.S. Army as a member of the band for the Virgin Islands Army National Guard and the New Jersey National Guard. "I think music is the real teacher of discipline for me, well, second to my mother, of course!"
Nugget for V.I. Youth: "Individual accolades of all sorts are essential and necessary, but the ability to think and make logical decisions is the most valuable asset that you can provide; not just for yourself, but for all that you come in contact with."
Little Known Fact(s): "I have worked in construction for the past 13 years and have built buildings of all sorts, walking on beams as high up as the 24th floor to pour concrete, but standing on a 12-foot ladder still scares me!"
__
Loán Sewer is a marketing and tourism consultant and proud Virgin Islander who resides in Washington, D.C. She is also a founding member of the USVI Alliance Inc., an organization focused on reconnecting the Virgin Islands diaspora with the local community and host of the USVI Economic Development Summit on the U.S. mainland. Follow her on Twitter @LoTalksTourism or e-mail her at info@Lotalkstourism.com.