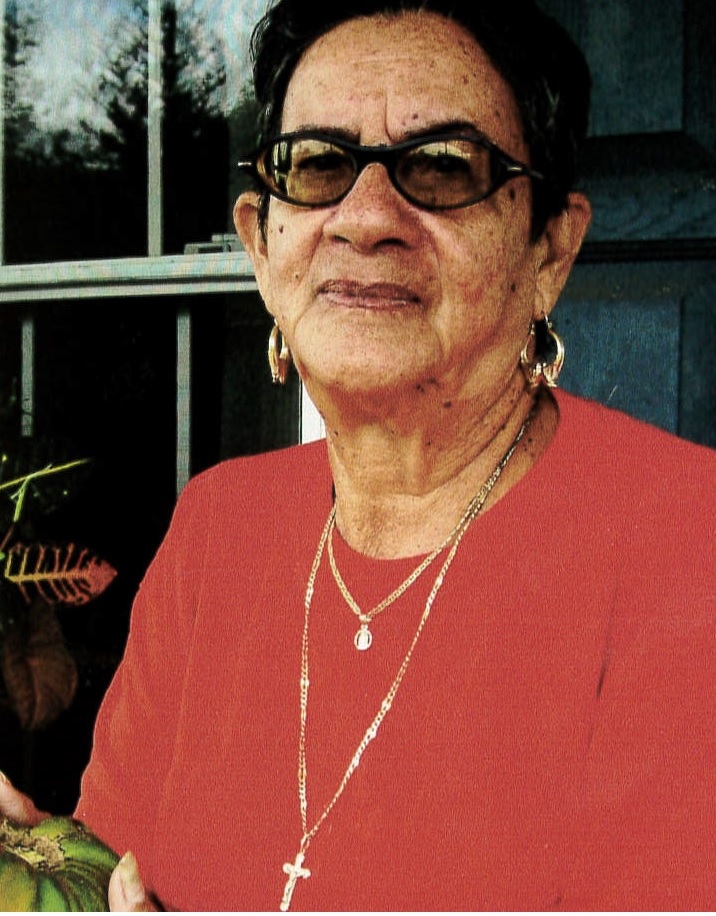 Ana Luz Smith of Estate Mount Pleasant died on March 2. She was 75 years old.
She is survived by her daughter, Anita H. Ross; sons: Achille Tony Heywood, Alvin Heywood, Albert Heywood and Glenroy Gittens; grandchildren: Omar, Leonard, Tiana, Amado George Jr., Rodriguez, Glenroy Gittens Jr., Shawn, Aneisha, Arkeel, Arkeen, Albert Jr., Achille, Ayiesha, Adisa and Amoy Heywood; and great-grandchildren: Brandon, Rey, Brenda, Sullanne, Renecca, Yaqlizaq, Amado Rodriguez Jr., Azania, Jeremiah Gittens, Jose, Aniaherrera, Adejah, Adesha, Alayla, Achille, Akahiya, Akahre, Adisa, Anika Heywood, Ahssani E. Mustafa and A'beja Marshall.
She is also survived by sisters: Isabelita "Nina" Williams and Christinita "Chris" Grant; brothers: Jesus Grant Sr., Juancito "Johnny" Grant Sr. and Carlitos "Charlie" Grant Sr.; 18 nieces; 21 nephews; daughters-in-law: Stephaniev Gittens, Laverne Heywood and Hael Heywood; son-in-law, Edgar D. Ross; brother-in-law, Albert Sr.; sisters-in-law: Cheryl Grant and Lucianna Grant; godchild: Nasif Farrell; special friends: Ms. Leon and Lestra; as well as other relatives and friends too numerous to mention.
There will be a viewing from 4-6 p.m. on Monday, March 9, at the James Memorial Funeral Home Inc.
A second viewing will be held at 9 a.m. followed by a funeral service at 10 a.m. on Tuesday, March 10, at St. Joseph's Catholic Church. Interment will be at Kingshill Cemetery.
Professional funeral services are entrusted to James Memorial Funeral Home Inc.